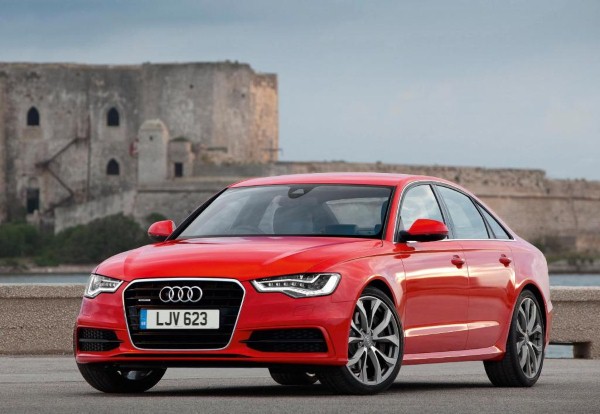 A new official Guinness World Record has been achieved by Audi and RAC for the number of countries visited by a car on a single tank of fuel.
Having embarked from Maastricht on June 9th and culminating in a nail-biting end to the journey in Hungary the following the day, the grand tour saw the partners taking in the Netherlands, Belgium, Luxembourg, France, Switzerland, Lichtenstein, Austria, Germany, Italy, Slovenia, Croatia, Bosnia and Serbia along the way.
Dubbed the #RecordRoadTrip, motoring journalist Andrew Frankel and racing driver Rebecca Jackson drove the unremarkable Audi A6 ultra an impressive total of 1,158.9 miles during the record attempt using only a single tank of fuel costing €102 (£74).
RAC #RecordRoadTrip coordinator Simon Williams said: "The last few miles of the Guinness World Records title attempt were nail-biting as the A6 ultra's computer was reading 'zero miles' with 16 miles to go to reach Hungary to make it 14 countries.
"The car was not modified in any way as it comes with fuel-efficient, low rolling resistance tyres as standard. This really shows how far it's possible to drive in a modern vehicle and that the price of fuel – albeit cheaper on the continent – should not put anyone off exploring Europe by car."
It all goes to show that the latest cars being produced across Europe are capable of outstanding feats of fuel efficiency when driven in the most-efficient manner.
Businesses seeking to boost their green credentials and cut fuel costs should therefore consider investing in the latest models to bolster their fleets.
How can I make my fleet more sustainable, reducing fleet costs and cutting emissions?
Start your Green Journey, the route to a sustainable world, by contacting us today.
This story was posted by Daniel Crosby, Assistant Marketing Executive at the Fuel Card Group.