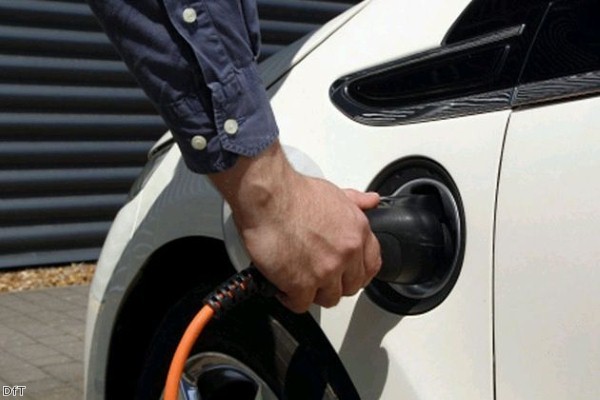 The Low Carbon Vehicle Partnership (LowCVP) has announced the launch of its new guide aimed at helping to promote an increased uptake of low-emission vehicles (LEVs) across the UK.
Released to coincide with LowCVP's 2015 Annual Conference, which took place this week, the publication is entitled A Good Practice Guide for Local Measures to Encourage the Uptake of Low Emission Vehicles.
It sets out five key steps that local authorities across the country should consider to help bolster the number of individuals taking up LEVs across their area in the coming years. These are:
Parking discounts for LEVs or, alternatively, the creation of new LEV-only bays.
Discounts for LEVs to operate in low emission zones and for residents, as well as preferential permits for LEV taxis.
Increased promotion to local businesses of the benefits of an increased uptake of LEVs – ranging from lower fuel costs to a helping in the creation of a greener future.
Embedding the need for LEV refuelling points into all future planning decisions.
Local authorities specifying more LEVs for their own fleets and setting leading standards for their service providers.
By adhering to these five key measures, LowCVP believes the rollout and associated benefits of these vehicles can be increased across the country, with communities and the environment benefiting greatly as a result.
Other recommendations set forward in the publication include authorities taking the time to set appropriate definitions for low emissions in their area – prescribing the most up-to-date Euro engine emission standards and aligning CO2 emission standards with national policy guidelines.
Furthermore, the report highlights a number of examples of successful public-private partnerships that have taken place not just in the UK, but across the globe, with many of these far-reaching international projects offering lessons that can be learnt by UK bodies hoping to clean up their own transport sector commitments.
LowCVP head of projects Gloria Esposito commented: "The guide can help local authorities to offer consistent benefits to individuals and companies, which will give LEV drivers the peace of mind and confidence they need to make the switch."
Meanwhile, low emissions officer for City of York Council Derek McCreadie also gave his backing to the release of the new guide, stating local authorities across the country now need to stand up and be counted in terms of effective vehicle emissions management.
He said: "City of York Council recognises the importance of using local policy measures to support the adoption of low emission vehicles.
"The new LowCVP Good Practice Guide offers a broad range of case studies and innovative policy ideas that can be replicable across any local government context."
It is hoped that by encouraging more councils to place the needs of LEV users at the top of the agenda in the months ahead, more people will be inspired to switch their car.
The announcement comes as part of efforts to boost LEV uptake across the country, with the government's own £35 million Go Ultra Low City scheme now preparing to announce its final shortlist for urban areas that will benefit from key funding to boost ultra-low emission vehicle (ULEV) numbers within their area.
Bids have been flooding in to the Office for Low Emission Vehicles for the past several months and the four city authorities that put forward the best cases to receive this additional ULEV infrastructure funding will soon be unveiled.
The measures put forward by LowCVP in its latest publication are among the steps that will help to make the Go Ultra Low City scheme a success in the years ahead.
Indeed, it is hoped that this will be the case, as the benefits of improved emissions management not only draws the advantage of helping to protect the environment, it also leads to an improvement in air quality that is beneficial to all.
How can I make my fleet more sustainable, reducing fleet costs and cutting emissions?
Start your Green Journey, the route to a sustainable world, by contacting us today.
This story was posted by Daniel Crosby, Assistant Marketing Executive at the Fuel Card Group.