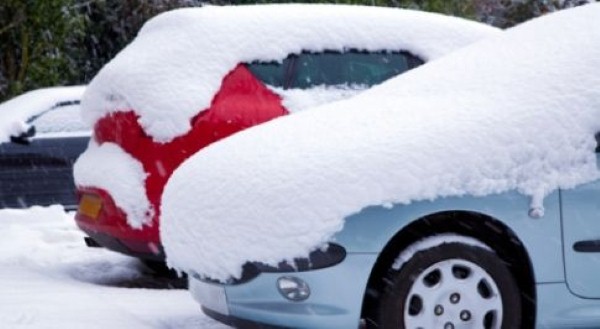 British drivers are still lagging behind their continental counterparts when it comes to doing the sensible thing and fitting special winter tyres.
While in many parts of Europe, including most of Scandinavia, drivers are legally required to fit special winter tyres over the winter months, however, there is no such requirement in the UK.
And though motoring experts continually warn both commercial and private motorists of the importance of ensuring they have the appropriate tyre treads to cope with slippery conditions, most continue to ignore this advice, as the findings of a new study show.
According to the latest research carried out by Falken, a majority of motorists in the UK stick with the same tyres all year round, even though this may be placing both themselves and other road users at risk.
Notably, of those polled, one in five expressed the opinion that it simply doesn't get cold enough in the UK for switching tyres to be an issue, while one in four admitted they refuse to buy winter tyres as they are too expensive.
Moreover, the study also found that one in ten UK drivers have never even heard of winter tyres, while one in five revealed that they did know different, and safer, tyres are available for the winter months, but admitted they simply can't be bothered with the hassle of making the switch.
Releasing the findings, Falken's UK director Matt Smith said: "The results surprised us, particularly the belief that the UK climate was sufficiently mild enough not to need cold weather tyres.
"Exacta weather is predicting a very cold winter and consumers seem to have forgotten the conditions that caused travel disruption from just three or four years ago."
One solution for businesses looking to keep costs down but needing to keep their fleets running right through the winter are all-season tyres, with these helping save both time and hassle.
This comes soon after consumer group Which? issued a report on winter tyres. According to that report, motorists should make the switch sooner rather than later as supplies can run out as temperatures plummet.
How can I make my fleet more sustainable, reducing fleet costs and cutting emissions?
Start your Green Journey, the route to a sustainable world, by contacting us today.
This story was posted by Daniel Crosby, Assistant Marketing Executive at the Fuel Card Group.