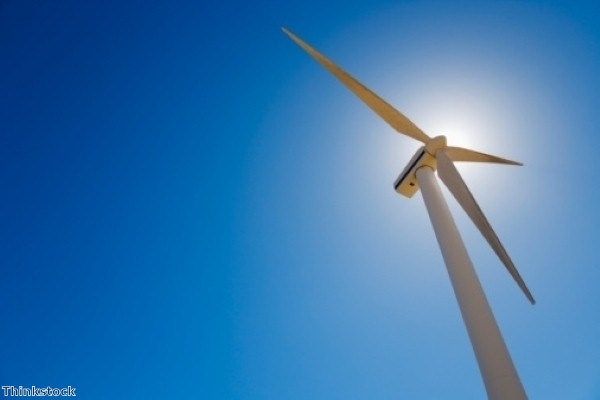 Ford has celebrated an increase in the company's green credentials following the successful installation of a new wind turbine at the firm's vehicle manufacturing plant in Bridgend.
Operated by APR Renewables, the new turbine is capable of producing up to 1,700 megawatt hours per annum of sustainable energy that will considerably reduce the environmental impact of the plant in the coming years.
Standing at 77 metres tall from the base to the tip of the blades at their highest point, the structure will deliver an annual reduction in CO2 emissions for the facility of 490 tonnes.
Unveiling of the new turbine was undertaken by plant engineers and pupils from local educational establishment Coety Primary School earlier this week (December 8th).
The kids were able to learn a great deal about the benefits of a greener approach to manufacturing in the UK during their visit, while they were also able to put a range of turbines of their own design through their paces.
Wind tunnels were used to test the generation capacity of the fully-functioning models created by the schoolchildren – which stood at a more modest two feet, rather than the 77 metres of the plant's new green generation equipment.
Bridgend engine plant manager Ian Pearson said: "The installation of the new wind turbine demonstrates our commitment to supporting sustainable energy.
"It's great that Coety Primary School could mark this occasion with us – the wind turbine is visible from the school so we hope it encourages an interest in renewable energy and the practical application of science and technology."
How can I make my fleet more sustainable, reducing fleet costs and cutting emissions?
Start your Green Journey, the route to a sustainable world, by contacting us today.
This story was posted by Daniel Crosby, Assistant Marketing Executive at the Fuel Card Group.