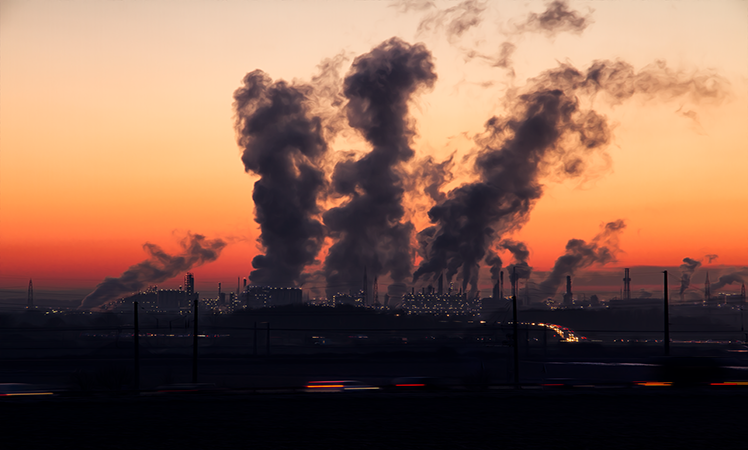 The Welsh Government is considering bringing in a number of measures to boost air quality across the country, including tolls on roads, clean air zones (CAZs) and a scrappage scheme on older, more polluting vehicles.
This news came after it launched a 12-week consultation on its Clean Air Plan for Wales, which also includes new commitments towards making all new cars and light goods vehicles in public sector fleets ultra-low emission by 2025.
Measures to make driving cleaner
The new stance may mean drivers have to pay more to access certain roads in Wales – as is now the case in central London – in a bid to tackle air pollution.
Another issue under the spotlight is engine idling, where motorists leave their cars running while they are parked for often-extended periods of time. This is increasingly a problem outside schools, where it badly affects children who are more vulnerable to emissions.
The government wants to review how effective current legislation on the matter has been and see if further rules can be brought in to prevent this practice.
Minister for environment, energy and rural affairs at the Welsh Government Lesley Griffiths said: "Everyone in Wales should be able to breathe healthy air, access healthy and protected natural resources and enjoy sustainable and clean economic growth.
"The Clean Air Plan for Wales: Healthy Air, Healthy Wales provides a national framework within which all areas of society can work together towards these objectives."
The announcement is part of a wider focus on air quality and the environment, with the House of Commons Transport Committee revealing it too intends to look more closely into road pricing and the Institute for Fiscal Studies also saying the UK government needs new taxes to replace fuel duties.
Pollution a problem in Wales
The need for better regulation on pollution may be especially acute in Wales, as parts of the country have some of the worst air quality in the UK, despite the nation's low population density.
For example, the Hafodyrynys road in Caerphilly is listed by the National Assembly for Wales as being the most polluted outside London, while Cardiff and Port Talbot have also recorded higher levels of harmful particulate matter than Birmingham or Manchester.
Public Health Wales has described this as a health crisis second only to smoking and estimates air pollution contributed to as many as 1,400 deaths in 2017.
However, if Wales can succeed in significantly lowering the fine particulate matter in its air by 2030, the health benefits could be worth up to £96 million a year, the organisation said.
Unlike in Scotland, Welsh air quality strategy has mostly been delivered by local authorities and governed by EU regulations. This may now be set to change after Brexit and as greater focus is placed on making transport in particular greener.
Earlier this year, Cardiff City Council declined to implement a CAZ and instead submitted other plans designed to bring down nitrogen dioxide levels around roads, including taxi mitigation measures, active transport initiatives and bus retrofitting.
This came after the Welsh Government asked the authority in February 2018 to address illegal levels of the pollutant in the 'soonest time possible'. Following the turning down of the CAZ, it has now asked the authority to look again at the potential of a charging CAZ to meet compliance.
Steve Clarke, marketing manager at Green Journey, adds: "It seems the Welsh Government is losing patience with asking local authorities to act on air pollution around roads and wants to bring in rules to force them to do so. Measures like tolls and congestion zones might not be too popular with drivers, though."