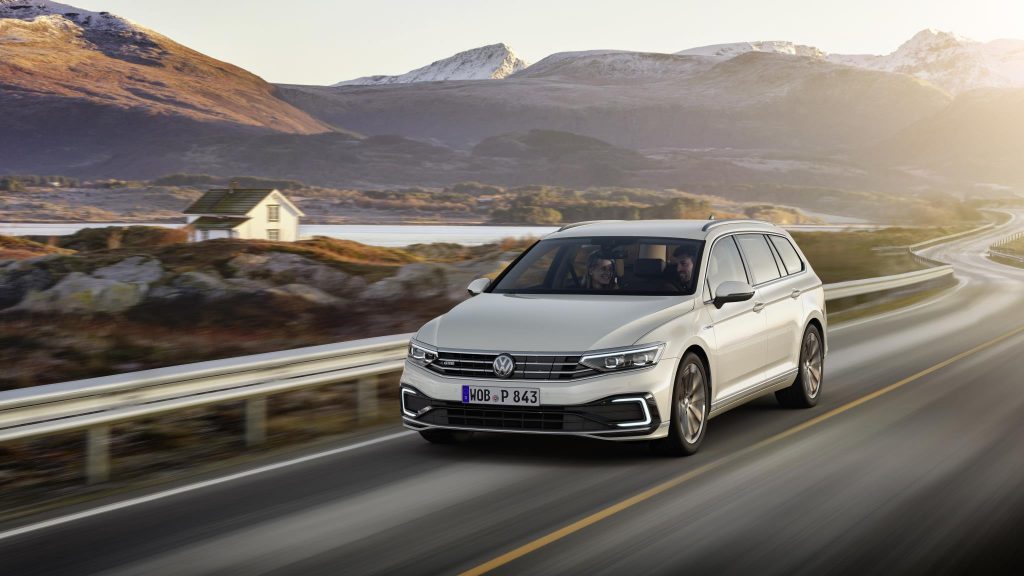 German car manufacturer Volkswagen has unveiled its latest version of the Passat GTE plug-in hybrid, with a focus on increased range and performance.
It features a new 13 kWh – up from the previous model's 9.9 kWh – battery, ensuring an increased full-electric/zero carbon range of 35 miles on a single charge; while combined, the model's 1.4-litre TSI petrol engine and electric motor produce an impressive 212bhp.
Inside, the model is spacious and modern, with Volkswagen's latest App-Connect smartphone interface and a built-in SIM card for always-on connectivity, enabling music streaming, access to the internet and real-time Sat-Nav information.
The new Passat GTE is also equipped with the latest driver aids and technologies, including the manufacturer's first use of its new IQ.Drive system – a driver assistance system that allows semi-autonomous driving.
Adaptive cruise control will also come as standard in the model, named Travel Assist. It will allow onboard computers to automatically amend the cruise control settings in reaction to changing speed limits, towns, bends, roundabouts and junctions.
In terms of looks, the new 2019 version features redesigned front and rear bumpers, a revised radiator grille and new LED lights all around. In addition, the latest version also offers a range of new paint colours and alloy-wheel designs.
Order books for the new 2019 Passat GTE plug-in hybrid will open in May and a guide price for the model has yet to be revealed.
Jess Wort, marketing manager at the Green Journey, adds: "VW continues to delight its buyers with the Passat GTE hybrid. This latest iteration brings enhanced performance and new technologies that are sure to prove popular additions."
Sign up to receive new issues of our Sustainability Updates when they are released straight to your email.