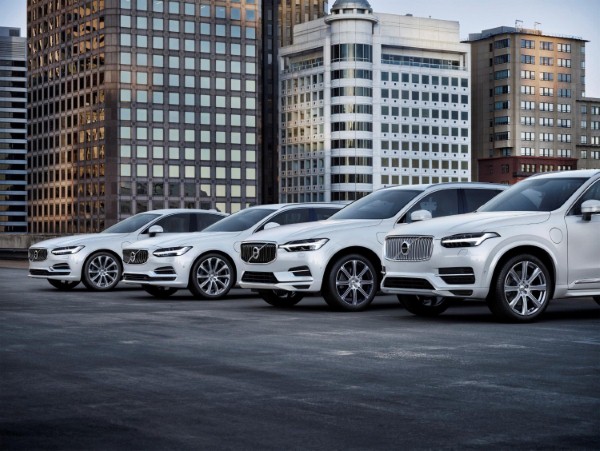 Volvo has become the first car manufacturer in the UK to homologate its entire model range under the new Worldwide Harmonised Light Vehicle Test Procedure (WLTP).
This means that every model in the current Volvo range now complies with the stringent 'Euro 6d-temp' standard for tailpipe emissions.
From September 2018, every manufacturer in Europe will have to homologate its whole range under WLTP, but Volvo is leading the way and getting in there early.
The introduction of the new WLTP cycle will mean that published fuel economy and emissions will be more realistic, offering a more accurate idea of what kind of mpg drivers can expect their car to achieve under real-world driving.
WLTP replaces the New European Driving Cycle (NEDC), which incorporates a number of 'ideal world' test measures that elevate mpg figures to an often unachievable point.
Additionally, cars will undergo the new Real Driving Emissions (RDE) test, which evaluates a car under a variety of driving conditions and speeds for up to two hours. From September 2018, a car can only be sold once it passes both WLTP and RDE tests.
Jon Wakefield, Volvo Car UK's managing director, said the brand welcomed the new testing methods when they were first announced.
He commented: "Greater transparency in areas such as fuel consumption and emissions helps customers make better informed buying decisions. We are pleased that we are the first to sell a complete range of cars that meets the new testing standards."
This early move to WLTP comes after the announcement that all new Volvo models from 2019 will be offered with an electrified powertrain to some degree – either as a hybrid or fully electric vehicle (EV).
In April, Volvo also announced that it anticipates fully electric cars will make up half of its global sales by 2025, despite not actually having any EVs on sale right now.
Stephen Hasley, brand manager at the Green Journey, said: "Anyone in the market for a new Volvo now have a better idea of what their car will be able to achieve in terms of fuel economy."