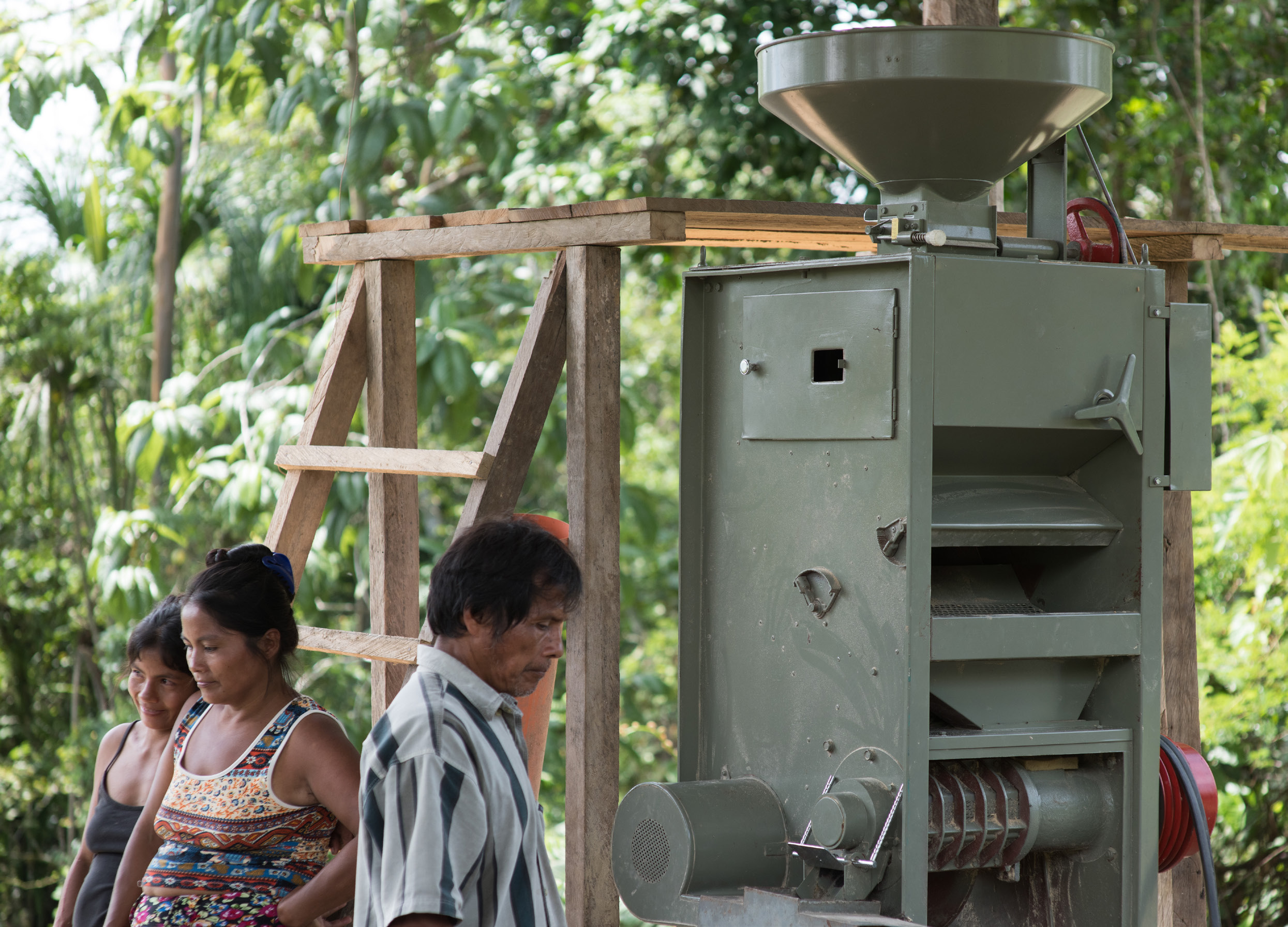 Cultivating incomes in the Awajún
Despite facing systematic discrimination, lack of help from governments and encroaching pressures on the forest, Cool Earth's Awajún partners continue to find creative and resourceful ways to keep trees
standing.
With the AMARNO artisan group, cacao cultivation and fish farms successfully underway, the Awajún partnership has had another bright income generating idea.
Growing and harvesting rice
Rice has a double benefit – it can be sold at the market as well as providing food for the community.
Gentle slopes and fertile soil make the Awajún partnership an ideal location for rice cultivation. It takes just four months to grow the rice before it can be harvested and three harvest seasons a year mean families have a regular food supply and source of income from traders at Urakuza's markets.
Using community pot funding from Jempe Community Association, the Huaracayo community formed a rice committee and bought a new rice threshing machine. This machine extracts the grain from the seed cases known as chaff, so it is ready to be cooked. So far, Huaracayo have planted 64 acres of rice with 25 acres left to be planted.
They have already sold 2.8 tonnes of rice for S/6,160 (approx. £1400). All profits go back to the 43 rice growers from Huaracayo and Katish.
Click here for more information about our partnership with Cool Earth