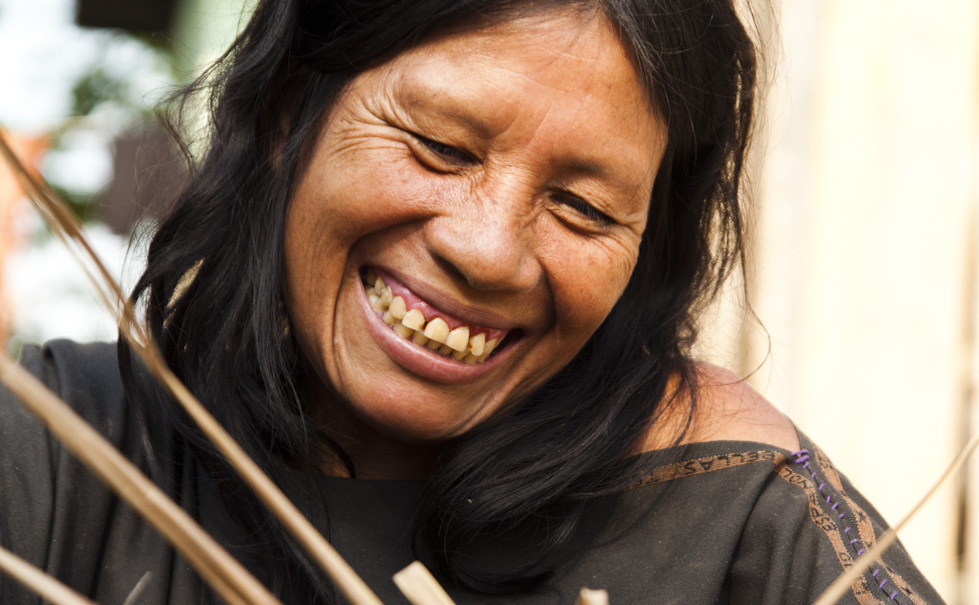 Stitching sustainable incomes
One of the biggest causes of deforestation is poverty. So, it's no surprise that Cool Earth's priority is to diversify income streams community wide. Working with people to recognise the variety of existing skill sets within their community gives alternative options to selling their forest.
By building skills to create sustainable incomes, money goes directly to communities and trees stay exactly where they should be.
The Jeto cooperative
This year, we've had some exciting new developments from our Peru team. Following last year's knowledge exchange trip, two new members and a plethora of new skills honed, the Jeto cooperative
is going from strength to strength.
The group will be collaborating with Limabased designer, CHINCHE to produce a bag collection. Ten members of the group took part in a series of workshops to discuss production. From development, costing and pricing, to deciding individual roles in the making process, all aspects of these workshops will be invaluable when offers of trade start to come through.
This news has a triple benefit; it empowers women, generates sustainable income for the community and raises awareness of the Jeto brand. And with leading members involved like Adelaida, Maria or Chabuca, inspiring others, the cooperative is bound to be a success.
Click here to find out more about our partnership with Cool Earth