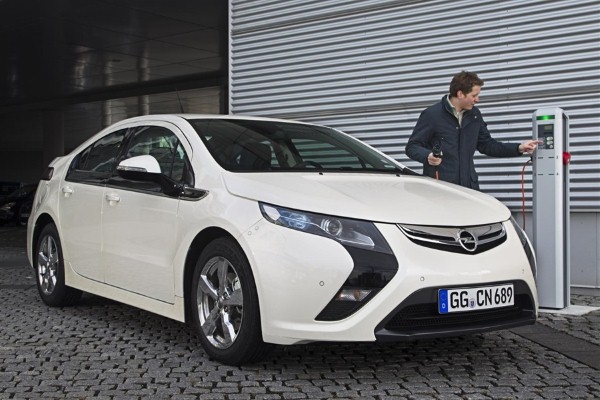 The latest ultra low-emission vehicles (ULEVs) could provide more benefits to motorists than simply helping them to reduce their environmental impact, with new research revealing the quieter driving experience could help to boost general wellbeing.
Research published by the government's ongoing Go Ultra Low campaign has shown how 70 per cent of UK drivers are now seeking vehicles that will help them to enjoy less stressful journeys, with less cabin noise an important factor in achieving this.
Indeed, 74 per cent of the more than 1,100 respondents that took part in the organisation's poll stated they long for a "more quiet life", while 83 per cent agreed with the statement that Britain is now a much noisier place than it was ten years ago.
As such, it makes sense that people are turning to ULEVs for a more relaxing journey, offering them some respite from the hustle and bustle of their daily lives.
Responding to the findings, motoring journalist Quentin Willson said: "When you start driving an electric vehicle the first thing you notice is the quietness of the cabin. Rather than it being a novelty, this can have a positive effect on your wellbeing.
"We all know how stressful car travel can be – I've found the electric motor can turn journeys into a zen-like experience."
Furthermore, a study completed by Professor Duncan Williams, a psycho-acoustician at Plymouth University, showed how eight out of ten people associated a quieting of in-vehicle noise with a calming of their emotions.
He said: "Many of the sounds people find most annoying and stressful are dynamic – this is no surprise as humans are neurologically 'hard-wired' to respond to such noise.
"What makes this annoying is when the noises are beyond our control – they are basically unwelcome intruders into our personal space."
This could therefore be one key factor that is attracting more people than ever to invest in ULEVs.
Indeed, the Society of Motor Manufacturers and Traders (SMMT) has highlighted the considerable popularity of low-emission vehicles among UK buyers at present, with the sector witnessing a record performance during the first three months of the year.
Overall, registrations of this vehicle type increased by an impressive 386 per cent in comparison to the first quarter of 2014, with a total of 8,573 passenger vehicles with CO2 emissions lower than 75 g/km registered in the UK.
It is not just the potential for a reduction in stress that is turning buyers on to the benefits of the latest green vehicles at present though, with further figures from the SMMT also revealing two-thirds of those purchasing a new car in the UK are now paying zero tax in their first year of ownership due to the model's low levels of emissions.
Following the publication of the latest quarterly data, a record 68.6 per cent of car buyers were shown to be paying no tax on their new car as a result of its exemplary environmental credentials, while average new car CO2 emissions fell to all-time low of 124.6 g/km.
This represents a 17th consecutive year of CO2 emissions reduction among UK manufacturers, while this figure remains ahead of EU targets by 4.2 per cent.
It is also a situation the SMMT is keen to see continue following the coming general election, as chief executive Mike Hawes argued: "Striking the delicate balance between influencing buying behaviour, encouraging investment and maintaining critical tax income will be a big challenge.
"SMMT is committed to working with the next government to make the changes now that will help the industry meet the even greater cuts in CO2 demanded in the future."
How can I make my fleet more sustainable, reducing fleet costs and cutting emissions?
Start your Green Journey, the route to a sustainable world, by contacting us today.
This story was posted by Daniel Crosby, Assistant Marketing Executive at the Fuel Card Group.