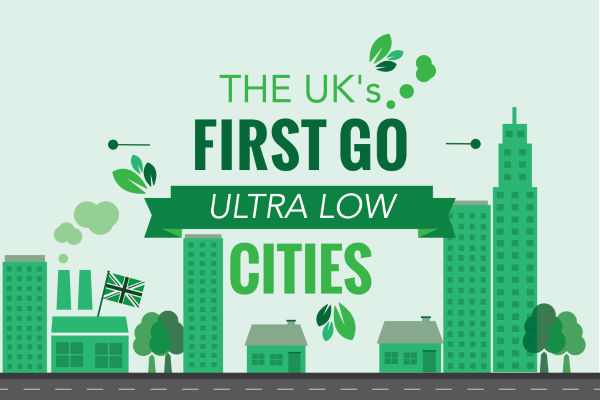 Eight UK city areas have been chosen to become the nation's first urban conurbations to embrace an increased uptake of electric and low-emission cars on their roads.
Bristol, London, Milton Keynes, Nottingham, Dundee, Oxford and York are all to be included in the new £40 million programme, while the final portion of funding is to spread among local authorities in the north-east of England.
The decision to award funding to each of the areas has been made by the Department for Transport following the submission last year of proposals by each of the city and local authority areas on how the money would provide a considerable environmental benefit to local communities and the country as a whole in the years ahead.
Transport secretary Patrick McLoughlin said: "These Go Ultra Low Cities have proposed exciting, innovative ideas that will encourage drivers to choose an electric car.
"I want to see thousands more greener vehicles on our roads and I am proud to back this ambition with £40 million to help the UK become international pioneers of emission cutting technology."
He added that electric car registrations grew by 94 per cent in 2015 in comparison to the previous year and the UK continues to invest heavily – more than £600 million by the end of the decade – into improving air quality up and down the country.
It is therefore extremely welcome news that each of these chosen urban areas will now begin to play their own part in delivering a greener transport network in the years ahead.
How can I make my fleet more sustainable, reducing fleet costs and cutting emissions?
Start your Green Journey, the route to a sustainable world, by contacting us today.
This story was posted by Daniel Crosby, Assistant Marketing Executive at the Fuel Card Group.