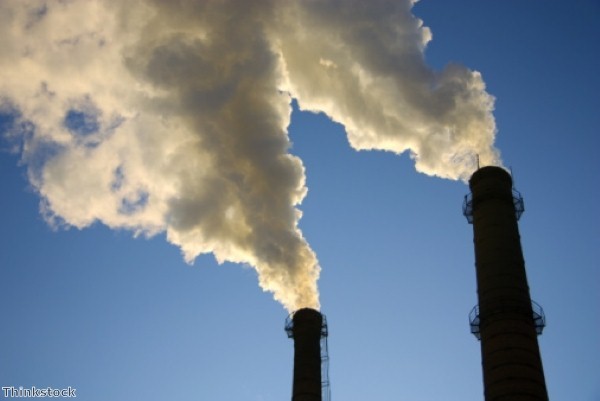 The UK government has highlighted its ongoing commitment to tackling the difficult and pressing issue of global climate change.
A statement has been released by the Department for Energy and Climate Change backing the latest reforms to the EU's Emissions Trading System (ETS), which will aim to tackle a surplus of emissions allowances that have been built up during the last five years.
The ETS is the flagship climate policy to reduce greenhouse gas emissions across Europe and will now be making use of a measure known as the Market Stability Reserve, which enables surplus emissions allowances to be written off – effectively bolstering the value of remaining ETS credits.
It is now hoped the move will deliver a strengthening of the European ETS market in the coming years and ensure a safeguarding of the initial premise of the ETS programme – to provide a stable framework for emissions trading and a reduction in overall carbon output across the EU.
Secretary of state Amber Rudd commented: "I welcome today's agreement, which the UK has been driving forward and will enable businesses to remain competitive and grow as we move to a low carbon future.
"With just over two months to go until the climate change conference in Paris, we are working hard to land a robust global deal that will mark the beginning of a global step change in efforts to limit global warming to two degrees in the long term."
The announcement bolsters the UK's position as a leader in the drive to tackle climate change across the globe and forms part of the government's ongoing efforts to cap carbon production.
As part of this commitment to developing a greener tomorrow, prime minister David Cameron has also attended a meeting of UN leaders this week, with climate change high on the agenda of topics that will be discussed.
He will be highlighting to other delegates that the UK will be increasing its level of financial support towards the development of for cleaner, greener growth and associated measures by at least 50 per cent in the coming years – ensuring the UK is playing a key role in helping developing nations to adapt to climate change.
A total of £5.8 billion is being channelled from the existing official development assistance budget (0.7 per cent of total UK GDP) to the International Climate Fund between April 2016 and March 2021.
This money will be in addition to existing funding and aims to kickstart a further $100 billion (£65.98 billion) cash pot for global climate change projects, which are to be delivered by the end of the decade.
One of the main topics to be discussed by the prime minister in Paris will be the development of a long term vision for transformation of the global economy towards a climate resilient, low carbon emissions future.
Ahead of this latest meeting, Mr Cameron stated: "The UK is determined to play its part, not just by cutting our emissions at home but by providing support overseas to those who need it, particularly the poorest and most vulnerable.
"That's why we will increase the amount of aid we spend on climate finance over the next five years, helping communities around the world become more resilient to flooding and drought and providing clean, reliable energy. That energy not only keeps the lights on, it also improves health and education, spurs economic growth and creates jobs."
At present, the UK remains on track to achieve its target of an 80 per cent reduction in carbon output by 2050 from 1990 levels, but the Paris conference will provide a key sounding ground to encourage all EU leaders to be playing their part in addressing the problems of climate change worldwide.
How can I make my fleet more sustainable, reducing fleet costs and cutting emissions?
Start your Green Journey, the route to a sustainable world, by contacting us today.
This story was posted by Daniel Crosby, Assistant Marketing Executive at the Fuel Card Group.