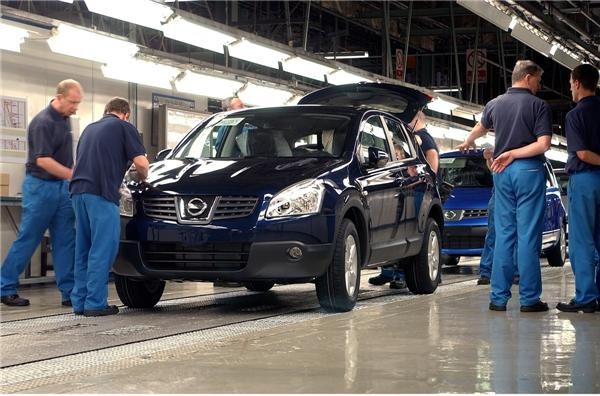 The latest data published by the Society of Motor Manufacturers and Traders (SMMT) has highlighted the ongoing popularity of UK-based vehicle manufacturers among overseas buyers.
According to the organisation's annual breakdown of UK automotive sector performance, a total of 1,528,148 cars were manufactured across the country in 2014 – demonstrating a 1.2 per cent increase on the previous year.
Furthermore, December 2014 was shown to be the strongest December on record for the last ten years, with 108,721 cars produced – up by 27.1 per cent on December the previous year.
All in all, this exemplary performance for the sector was bolstered by ongoing growth in the number of vehicle being built for export, with a doubling of car export values between 2005 and 2014, with 1.195 million models purchased by overseas buyers last year.
SMMT chief executive Mike Hawes commented: "More than £7 billion of investment into UK production facilities has been announced in the past two years, and we are now seeing the effects as new models begin production – with more expected in 2015.
"UK car manufacturing is now more diverse than ever, with a unique combination of volume, premium and specialist brands giving our products truly global appeal."
Responding to the results, business secretary Vince Cable added the ongoing positive strength of the UK automotive sector bodes well for the long-term, sustained economic recovery for the UK as a whole, with the industry a major driving force for growth.
"The UK's automotive industry is thriving with a new car rolling off the production line every 20 seconds," Mr Cable concluded.
How can I make my fleet more sustainable, reducing fleet costs and cutting emissions?
Start your Green Journey, the route to a sustainable world, by contacting us today.
This story was posted by Daniel Crosby, Assistant Marketing Executive at the Fuel Card Group.