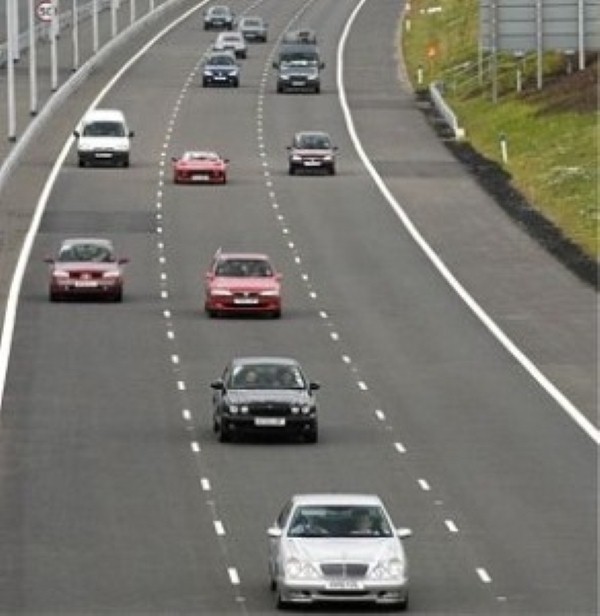 A significant investment in essential maintenance and improvement for the M5 in the south-west of England will deliver key benefits for travellers in the years ahead.
Businesses and residents in the area are to benefit from £106 million of investment for the M5, with several key pinch point improvements being carried out at specific bottlenecks for the route at present.
Two developments are taking place at junctions 16 and 17 of the motorway in south Gloucestershire, with additional capacity for the carriageway and essential resurfacing and the installation of new signage being carried out.
Meanwhile, two schemes are being delivered in Devon at junctions 27 and 30. The first of these projects entails widening of the southbound junction 27 exit slip road from two to three lanes, as well as widening of the adjoining roundabout connecting the motorway to local roads.
Finally, at junction 30 near Exeter, there is widening of the southbound exit slip road from three to four lanes on the approach to the roundabout, while motion-sensitive traffic signals are also being installed.
This last improvement is aimed at ensuring active traffic management in the area is more effective in the years ahead, as this section of the carriageway currently suffers from severe levels of congestion and delays for travellers.
Smoother and more reliable journeys will be delivered for M5 users following completion of these ambitious transport network improvements, ensuring both business travellers and members of the public will achieve lower vehicle emissions and improved fuel efficiency through less stop-start traffic.
Highways Agency regional director Andrew Page-Dove said: "The M5 is a major route into the south-west and the investments we are making will bring big benefits for people and businesses across the region.
"We are delivering five pinch point schemes on the M5 in the south-west, which will support the region's economy by easing congestion and making journey times more reliable.
"All of these schemes are currently under construction and will deliver much needed support for jobs, housing and the overall competitiveness of the region."
Mr Page-Dove added that work in the region is now expected to be completed in the near future, with more than 120 miles of M5 carriageway having undergone resurfacing and other improvements since April last year, when work began.
He concluded: "I know that road works mean disruption, but we always do all we can to deliver these vital improvements in a way that keeps traffic moving as much as possible – and the result will be an improved, smoother, more reliable and safer road network."
How can I make my fleet more sustainable, reducing fleet costs and cutting emissions?
Start your Green Journey, the route to a sustainable world, by contacting us today.
This story was posted by Daniel Crosby, Assistant Marketing Executive at the Fuel Card Group.