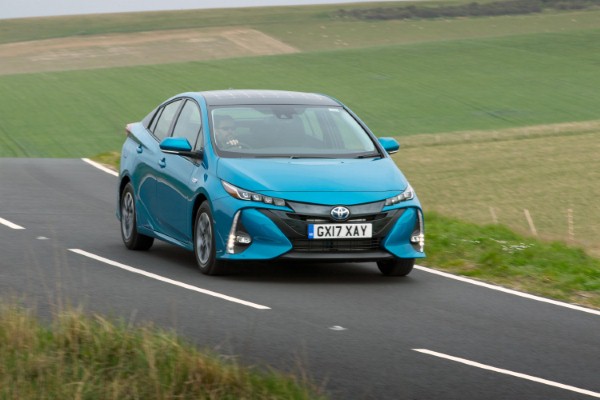 Toyota's hybrid cars give motorists more miles per gallon and lower annual fuel bills than their petrol and diesel rivals, independent research from Which? has found.
The study, which looked at data from 123 different cars on UK sale since the start of 2017, also found that Toyota's hybrids produce fewer polluting emissions in real-world driving than the competition.
Critics often cite motorway driving a weakness for hybrids, but during Which?'s tests, the Prius and Prius Plug-in Hybrid performed strongly, ranking second and fourth, recording 52.3 and 49.6mpg respectively.
"Exceptional cars from Toyota prove that it's possible for hybrids to be as fuel-efficient on motorways as diesels," Which? reports.
In the town driving category, Toyotas occupy the top three places with the Prius, Prius Plug-in and the C-HR Hybrid crossover, while the Prius and Prius Plug-in also sat in the top three performers in terms of best overall fuel economy.
This translated to annual fuel bills of less than £800, with savings of £180 compared to the most efficient non-hybrid diesel or petrol car, almost £400 less than the average diesel car and more than £450 cheaper than the average petrol car.
Toyota says it has constantly improved the performance of its hybrid electric technology and made it available to an ever-wider range of customers by introducing it across its model range, from the Yaris supermini to the RAV4 SUV.
A statement from Toyota read: "Hybrid is the core technology principle [we are] using to develop a range of different powertrains to suit different driving applications and customer needs, including fuel cell electric, plug-in hybrid electric and battery electric vehicles.
"This will ultimately have the potential to deliver mobility that has zero impact on the environment."
Stephen Hasley, brand manager at the Green Journey, adds: "Toyota was one of the first car makers to offer the world hybrid vehicles and we're glad they're still leading the way 20 years on."