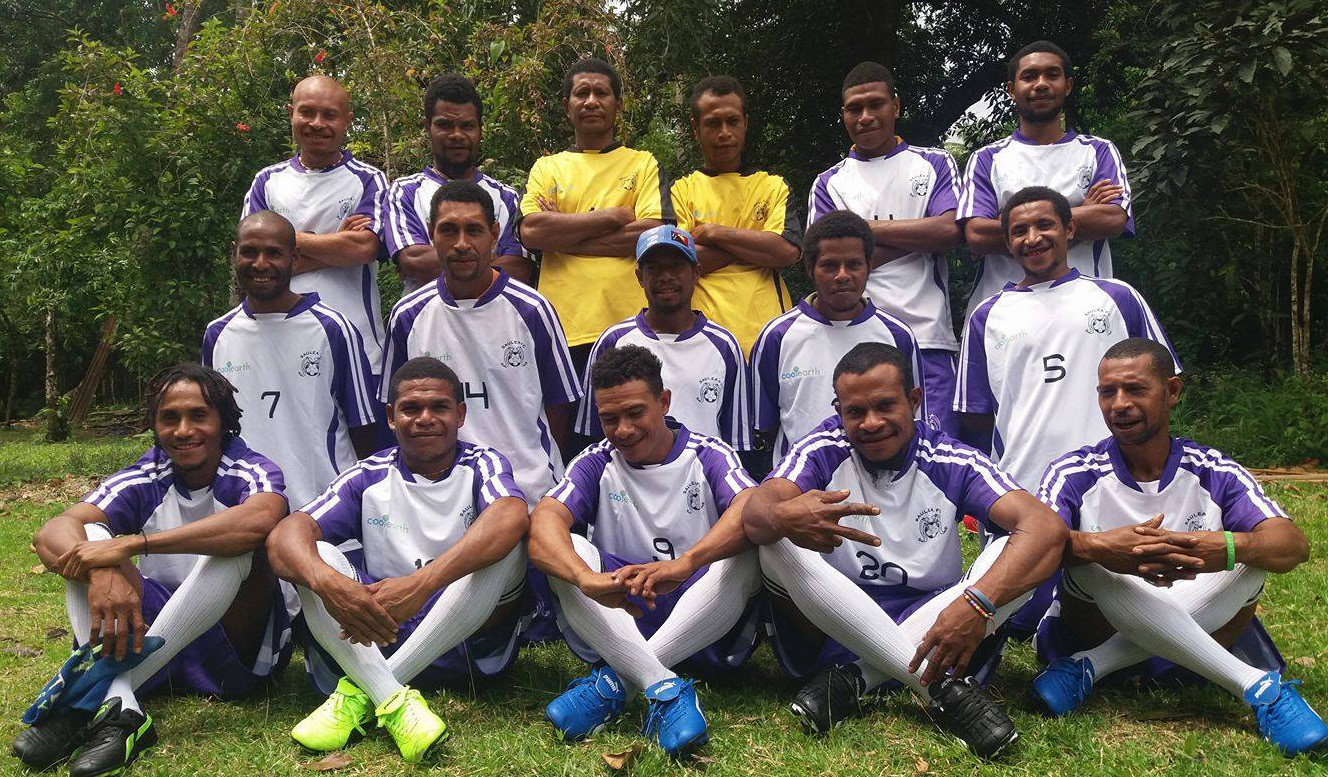 Love it or loathe it, there is no denying that the big game has had a huge impact on lives around the globe.
For decades, football has brought communities together. In Cool Earth's partnerships, football tournaments have attracted villages throughout an entire region to take part. And that's why, Green Journey's help, Cool Earth has invested in The Saulea Skeepers – Wabumari's. top football team.
• The team's name 'Saulea' is the original name of Wabumari Bay
• The team designed their own logo for the new kit
• Cool Earth funded the project to bring local communities together.
• Tournaments have started with neighbouring communities
• This will spread the Cool Earth word and new partnerships will spring up.
• Saulea Skeepers have won two competition shields already
Football is more than just a game for the community, it's about bringing people together. Now the matches are underway, more visitors are coming to Wabumari from neighbouring communities. Cake and clothes sales have increased.
Now that's what we call a good score.
Click here to find our more about our partnership with Cool Earth