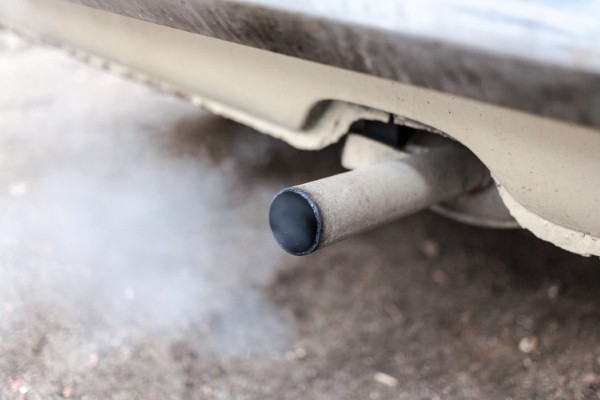 Driving a car in central London has rarely been kind to motorists' pockets.
The Congestion Charge and hefty parking fees are direct factors in that, but consistently frustrating levels of traffic in the capital also mean it's highly likely your car will burn through more fuel than originally anticipated.
Sadly, the financial whack of driving in central London has just become heavier with the introduction of a new levy: the Toxicity Charge.
Here's everything you need to know about the latest fee…
What is it?
The T-Charge (as it is also known) is a new levy that will penalise drivers of old cars that fail to meet a certain level of emissions, with the aim of improving air quality in the capital.
Why do we need it?
As the previous point may have hinted, because air quality in London is a real problem.
According to the World Health Organisation (WHO), air in every area of London now exceeds limits for PM2.5: one of the most dangerous toxic particles, which is linked to developing respiratory and cardiovascular diseases.
Will my car be affected?
Possibly, but if your fleet is made up of new or modern-ish vehicles, then probably not. The charge will target older cars (mainly registered before 2006) that don't meet the minimum exhaust emission standards.
What are the minimum requirements?
The T-Charge dictates that all petrol and diesel vehicles driving in central London must be Euro 4/IV. However, for motorised tricycles and quadricycles, this switches to Euro 3.
What if my car doesn't qualify?
Then you'll have to pay £10 a day to drive your car in the capital in the form of an Emissions Surcharge (another fancy name for the T-Charge).
Does this mean I don't have to pay the C-Charge?
Nice try. Unfortunately, the T-Charge comes in addition to the Congestion Charge.
When does the T-Charge operate?
Between Monday and Friday from 7am until 6pm. Outside of those hours, the T-Charge is also rested on bank holidays and the period between Christmas Day and New Year's Day inclusive.
Are there any ways I can I get around the T-Charge?
Of course. You could drive a newer car with a more environmentally conscious engine. We're not talking about the latest, most advanced technology, just something with a Euro 4 engine or better.
As Euro 4 took effect from 2006, anything with a 06 or 56-reg plate or higher would be fine.
I'm a London resident, do I still have to pay?
Yes, but not as much.
People living in London with vehicles that do not meet the emissions standards will automatically receive a 90 per cent discount on the T-Charge, as long as they are also registered for the Congestion Charge Residents' Discount.
Are there any other exemptions?
Yes. Vehicles with a historic tax class (40 years and older) and commercial vehicles manufactured before 1973 don't have to pay.
Two-wheeled motorbikes (and sidecars) and mopeds that are exempt from the Congestion Charge are exempt from the T-Charge too.
Emergency, NHS and roadside recovery vehicles don't have to worry about the charge either.
What if I just ignore the T-Charge?
Non-payment of the T-Charge will result in you receiving a £65 fine. This is doubled to £130 if it isn't paid within 14 days. Ignore it further and it could become a matter for the courts.
That's pretty much everything for now. For further details on the T-Charge, visit tfl.gov.uk/modes/driving/emissions-surcharge.
Photo: Alex_Ishchenko/iStock