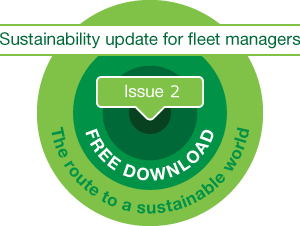 The Green Journey is our approach to helping fleets with sustainability commitments. We
blend long experience in achieving our own sustainability credentials with proven expertise
in meeting fleet management needs. A range of services, created to help fleet managers, covers every aspect of creating and implementing a sustainability strategy.
Such services as CO2Count, MileageCount, eServices and an unbeatable range of fuel cards can assist in:
Reducing fleet emissions and fuel consumption
Reducing fleet mileages and off-road time
Reducing whole-life, total vehicle running costs
We are also unique in being the only automotive sector organisation to become an official
partner of Cool Earth. In itself, meeting their stringent partnership requirements speaks
volumes about our sustainability credentials. We believe that sustainability has to mean
making a difference not just within the organisation, but on the front line. So far, our donations – well in excess of £170,000 – have protected more than 2,600 acres of rainforest,
supporting over 2,100 people, sheltering at least 8,100 types of animal and protecting 19 endangered species.