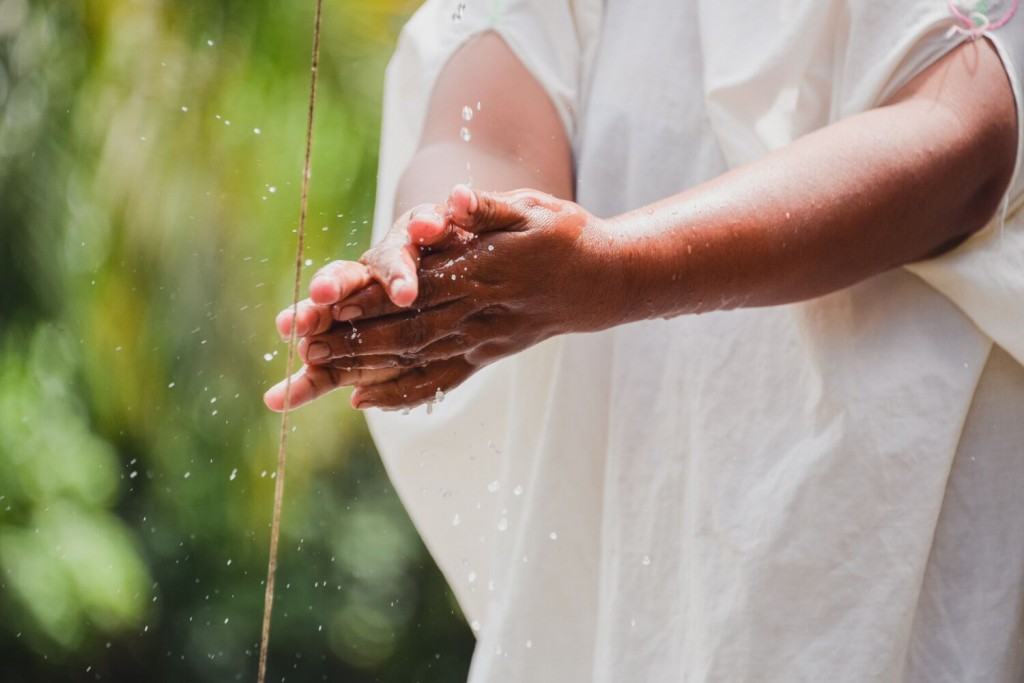 In Cool Earth's Orangerie Bay partnership, only 5% of households have access to clean water.
Agnes Goigoi lives in Gadaisu, at the heart of Cool Earth's first PNG rainforest partnership.
In June, Agnes and her husband had a little boy called Nicholas. Thanks to a big supportive family, and a village that cherishes children, he's doing fine.
But Agnes and her husband still face problems that would be a struggle for any new parents.
Last year, Papua New Guinea suffered its worst drought in recent memory. Rain didn't fall for several months and Gadaisu relied on Cool Earth's supporters for emergency food and water.
A year on, access to clean water is still the biggest worry for everyone.
"For drinking water we have a tank for the whole village. It has been keeping us going during the long drought. For cooking, we have wells that were dug under the palm trees or in the bushes, but it's very sad because when the well starts to go dry, we get muddy water, very dirty water, and some people take it for drinking".
Gadaisu is at the climate change cross road.
It suffers from deeper droughts and stronger storms than anyone has ever seen before. But it is also protecting the rainforest that creates rainfall and stabilises the climate.
Cool Earth wants to give every family access to clean water.