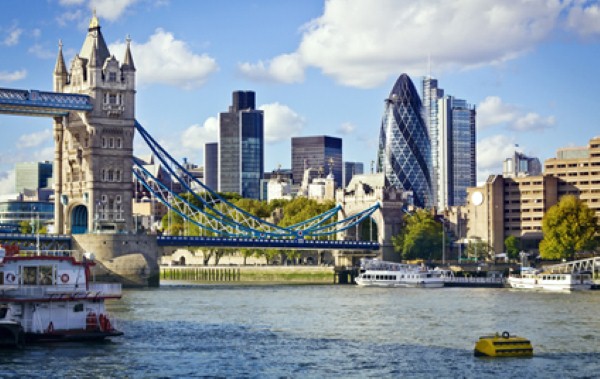 The Society of Motor Manufacturers and Traders (SMMT) has urged Transport for London and London mayor Boris Johnson to ensure the upcoming introduction of the new Ultra Low Emission Zone (ULEZ) for the capital sets "a benchmark for the world's great cities" to follow.
At present, proposals are in place for the implementation of a two-tier system of emissions management for petrol and diesel-powered vehicles entering the capital, but SMMT wants to see this thinking change prior to the launch of the scheme by 2020.
SMMT chief executive Mike Hawes stated: "Currently the proposed requirements differ for cars and vans. SMMT is urging London to be more ambitious with a universal (Euro-6) standard for both petrol and diesel vans and cars, which would remove any confusion, strengthen the uptake of cleaner technology and bring air quality benefits sooner.
"The automotive industry is investing billions of pounds in the UK and abroad to develop technologies to lower vehicle emissions. The ULEZ can accelerate the take up of these cleaner technologies and bring air quality and carbon reduction benefits to London sooner."
He added that the models being created today by automotive manufacturers are "light years ahead" of those that were built even a decade ago in terms of issues like fuel efficiency, levels of emissions and safety.
It is therefore important for the strictest of restrictions to be put in place for all vehicles entering the capital in the years ahead, as this will encourage the increased uptake of these newer models, which in turn will not only help to better protect the environment but will also deliver a key and welcome boost to air quality for all of London's residents.
At present, the latest figures for London air quality (published in 2013) show the capital is treading a fine line in terms of achieving minimum standards for airborne particulates and this is therefore an extremely pressing issue that authorities will want to tackle as quickly as possible.
By focusing on reducing the number of heavily-polluting vehicles within the ULEZ area, residents and businesses can reap the benefits of a greener future more swiftly, while the government can also ensure it does not face tough sanctions and fines from a further deterioration in air quality if effective measures are not now embraced.
Mr Hawes concluded: "We need an integrated approach on air quality at local, regional, national and European levels. Fleet renewal, or the uptake of new vehicles on the road, is critical in reducing emissions. Proposals such as London's ULEZ can help deliver this goal."
How can I make my fleet more sustainable, reducing fleet costs and cutting emissions?
Start your Green Journey, the route to a sustainable world, by contacting us today.
This story was posted by Daniel Crosby, Assistant Marketing Executive at the Fuel Card Group.