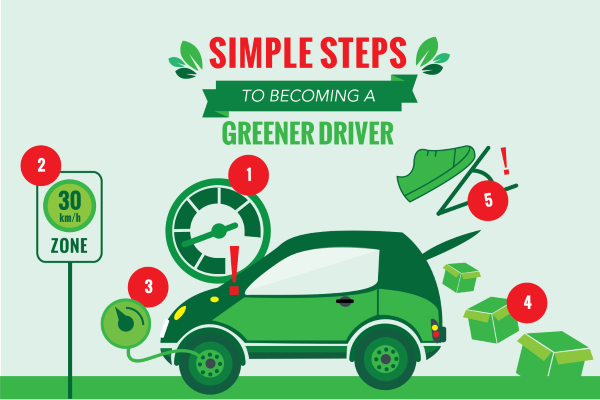 Fleet managers and drivers up and down the country could garner significant benefits from embracing greener driving practices – helping to cut their costs of motoring and protecting the environment at the same time.
There are some simple tips that all drivers should follow when it comes to a more sustainable approach to taking to the roads, so here we outline just a few of them:
Drive in a higher gear – By driving in a higher gear the engine of the vehicle will not have to work as hard, thereby reducing fuel consumption.
Stick to speed limits – Travelling at excess speed will mean far greater fuel consumption, costs and emissions. It's also not safe.
Keep tyres properly inflated – By regularly checking tyres to ensure they are inflated to the manufacturer's recommended psi, motorists can significantly improve their miles per gallon.
Remove excess weight – De-cluttering the car is a great way to remove excess weight and ensure fuel efficiency is maximised when taking to the roads.
Drive smoothly – Avoiding harsh braking and acceleration will allow the engine to operate with lower fuel consumption. This also makes for a more comfortable journey.
By taking heed of some of these simple suggestions, drivers across the UK could make great savings in the months and years to come, while also playing a crucial role in making the country a greener place to live.
How can I make my fleet more sustainable, reducing fleet costs and cutting emissions?
Start your Green Journey, the route to a sustainable world, by contacting us today.
This story was posted by Daniel Crosby, Assistant Marketing Executive at the Fuel Card Group.