September is a landmark month for Cool Earth. On the 23rd we launch our new project in Papua New Guinea. It's been three years in the making and will mean the Cool Earth model
has been replicated across three continents in all of the major rainforest biomes..
It wouldn't have been possible without Fuel Card Services because the lessons we've learnt in the Peruvian Amazon are now making sure Papua New Guinea has the world's most effective rainforest project.
We couldn't be more excited.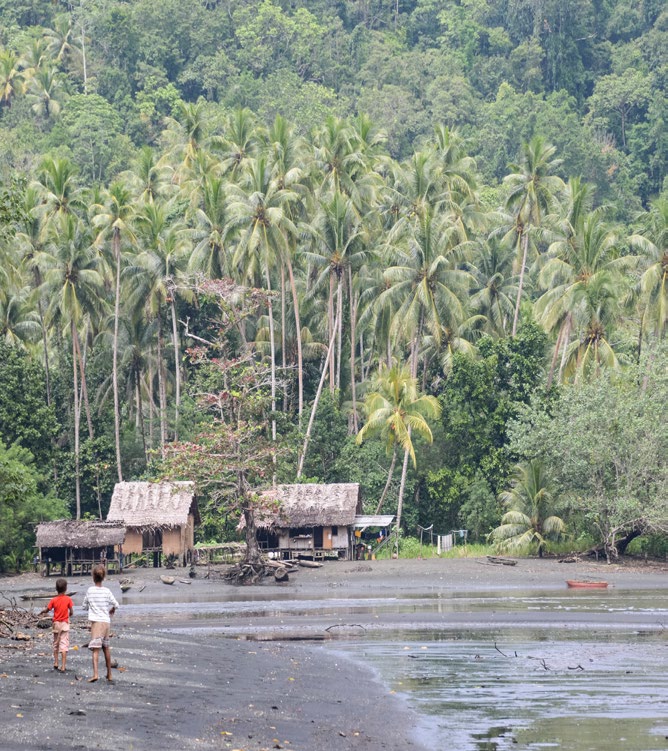 Papua New Guinea is a country like no other. It couldn't be more diverse. A thousand languages are spoken with many having fewer than 1000 native speakers. Over three quarters of the country is covered in the world's third-largest rainforest, sheltering more undiscovered species than anywhere on earth.
But it is also poised on the brink of disaster.
The country is experiencing a land grab on a national scale. The government's plans for agricultural development – mainly industrial logging and palm oil – has led to millions of acres of land to be leased to private companies. More often than not, this is without the knowledge, let alone the consent, of indigenous communities. Families who have relied on the forest for everything face a life in an urban slum.
PROJECT YAKOLIMA 
Logging land to make way for Oil Palm  takes a matter of days, but destroys an  ecosystem that has taken nine million years to evolve. Cool Earth's Yakolima project will halt  this destruction.
Situated in Milne Bay province in Eastern Papua New Guinea, the project includes  villages of Gadaisu, Godidi and Kaifouna, a  total population of 310 people. These villages are situated on the west of the advancing palm frontier. If they halt the palm, they will save 120,000 acres of pristine forest.
Over a three year period we're aiming to achieve  zero deforestation within the partnership areas and to double community incomes. We will  use exactly the same light touch, community  led approach that Fuel Card Services helped  us pioneer in Peru. We already have five more villages asking to work with us so it will be a huge challenge.
With the help of our indigenous partners and  our supporters like Fuel Card Services back home, we will do it.