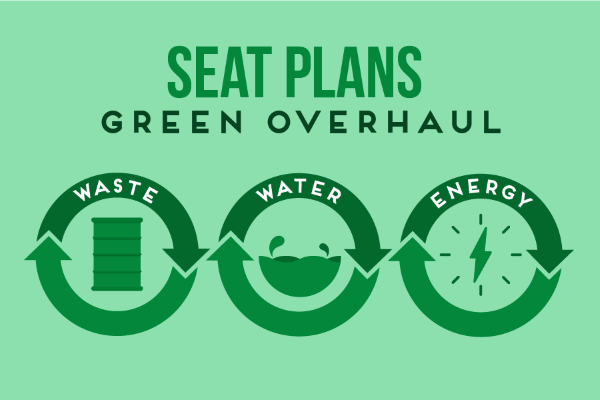 Vehicle manufacturer Seat has announced an ambitious environmental programme that will see the company reduce its energy, waste and water impact by up to half by the middle of the next decade.
The company is now in the process of undertaking a dramatic overhaul of its operations, as it aims to reduce its environmental footprint against levels recorded in 2010.
Seat has already achieved a significant reduction in each of these key areas, and has secured sufficient progress to place the company already ahead of its targets for 2018.
The manufacturer generated 41.4 per cent less waste overall last year (against levels in 2010) and produced 16.2 per cent fewer volatile compounds. Energy and water consumption were also down by 21.7 and 22.5 per cent respectively over the same period.
Dr Andreas Tostmann, Seat vice-president for production, commented: "In 2016, we invested close to 23 million euros (£20.12 million) to improve our environmental performance.
"It is a great satisfaction to be able to claim today that we have already reached the goal we set for ourselves for 2018 and that we have an ambitious target for 2025."
Aware of the impact of environmental performance on both consumer attitudes to the manufacturer and to the industry as a whole, Seat now plans to ensure further advances are made in the coming years.
Stephen Hasley, brand manager at the Green Journey, adds: "Reducing the environmental impact of the automotive sector will provide real benefits to the whole of the country, helping UK car buyers to have greater peace of mind that their vehicles are being produced in a green and sustainable manner."
How can I make my fleet more sustainable, reducing fleet costs and cutting emissions?
Start your Green Journey, the route to a sustainable world, by contacting us today.
This story was posted by Daniel Crosby, Assistant Marketing Executive at the Fuel Card Group.