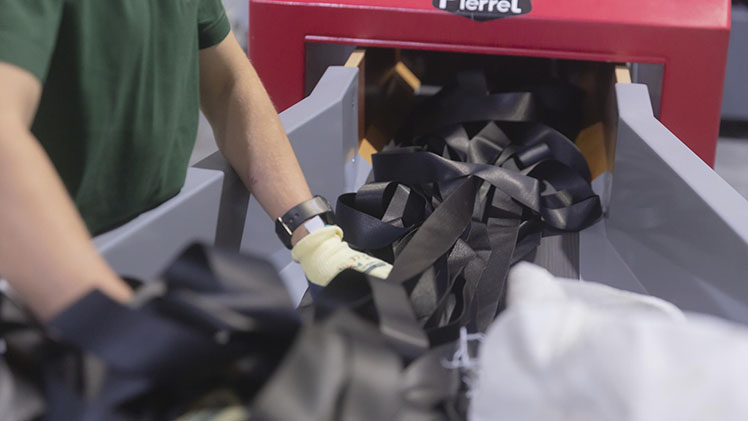 French automotive giant Renault has announced all upholstery and materials in its new Zoe model will come from recycled sources using a unique new textile product.
The new material has been developed by Renault in partnership with Filatures du Parc, a spinning mill in the Tarn region of France, and automotive seat supplier Adient Fabrics.
Another step towards future sustainability
Jean-Philippe Hermine, director of environmental strategy and planning for Groupe Renault, commented: "With the support of our partners … we are demonstrating that it is possible to implement circular and competitive development models focused on resources."
He went on to add that "industries have an essential role to play in changing their production methods and reducing their environmental impact".
Indeed, Renault has taken this philosophy to heart and will now be using 100 per cent recycled materials for all of its seat covers, dashboard coverings, gear lever brackets and door fittings.
This means the new Zoe will aim to set a benchmark for sustainability, with a 60 per cent reduction in the level of CO2 emissions associated with the manufacturing of this latest version in comparison to the previous model.
It all forms part of the manufacturer's efforts to reduce its overall global carbon footprint by 25 per cent by 2022 from levels recorded in 2010.
Steve Clarke, marketing manager at Green Journey, adds: "Renault should be praised for its commitment to the ever-expanding use of recycled materials in its vehicles. This new fabric will play a crucial role in helping to recycle old materials and will help to cut unnecessary waste."