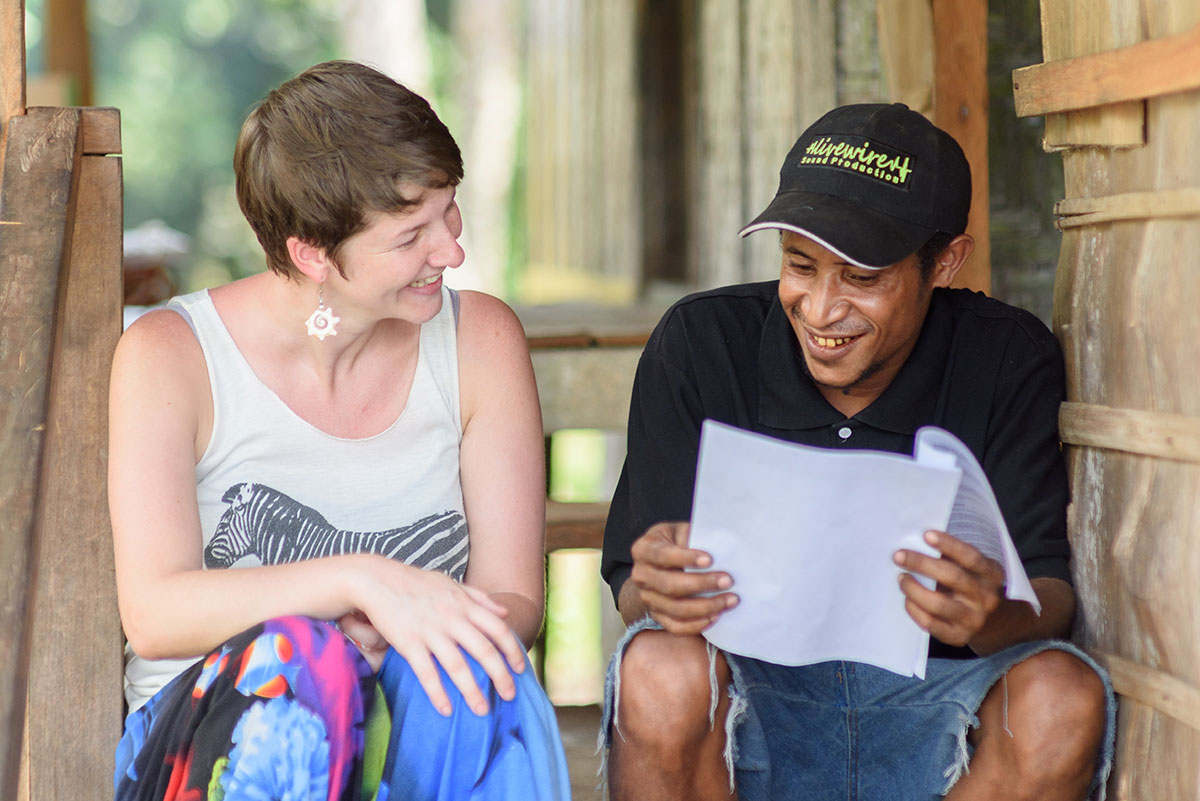 From discovering what it really means to rally, to understanding the true ubiquity of Facebook, Cool Earth project manager Sarah Cheetham has learnt a lot during her time in the rainforest.
As an on-the-ground 'doer' working directly with rainforest communities to help locals – and their forests – thrive, she is at the forefront of Cool Earth's Rainforest Revolution.
1.Community doesn't always mean what you think.
"In the rainforest, a village can be a handful of homes all half a day's hike from each other – it's very challenging to have a sense of community in that situation as there is no one size fits all. It's all too easy to stereotype and generalise rather than see that every community is made up of individuals and families with their own cultures, environment, history and experiences."
2.Technology is everywhere – but it is not our enemy
"Yes, a lot of the people that live in rainforests experience real poverty, but just because they are isolated doesn't mean they aren't living on the same planet. It's surprising to see how much technology has reached remote communities. It's very useful to be able to stay up to date with the people I'm working with and find out what's going on in the community at the touch of a button."
3.We are not the teachers
"Firstly, living in a place that constantly throws up challenges, they know how to rally to each other's aid when they need to. That's something our society could really do with relearning. Secondly, I'm endlessly amazed by how much they know about the environment that surrounds them – again, something our communities rarely have. Everything from different uses for trees and plants to the best place to find specific animals and how to track them – it's unbelievable."
4.We are all the same
"Ultimately, my biggest takeaway from my time in the rainforest is that there is no 'them and us,' when it comes to climate change. We should all care about the rainforest because if these environments go, everyone will be affected."