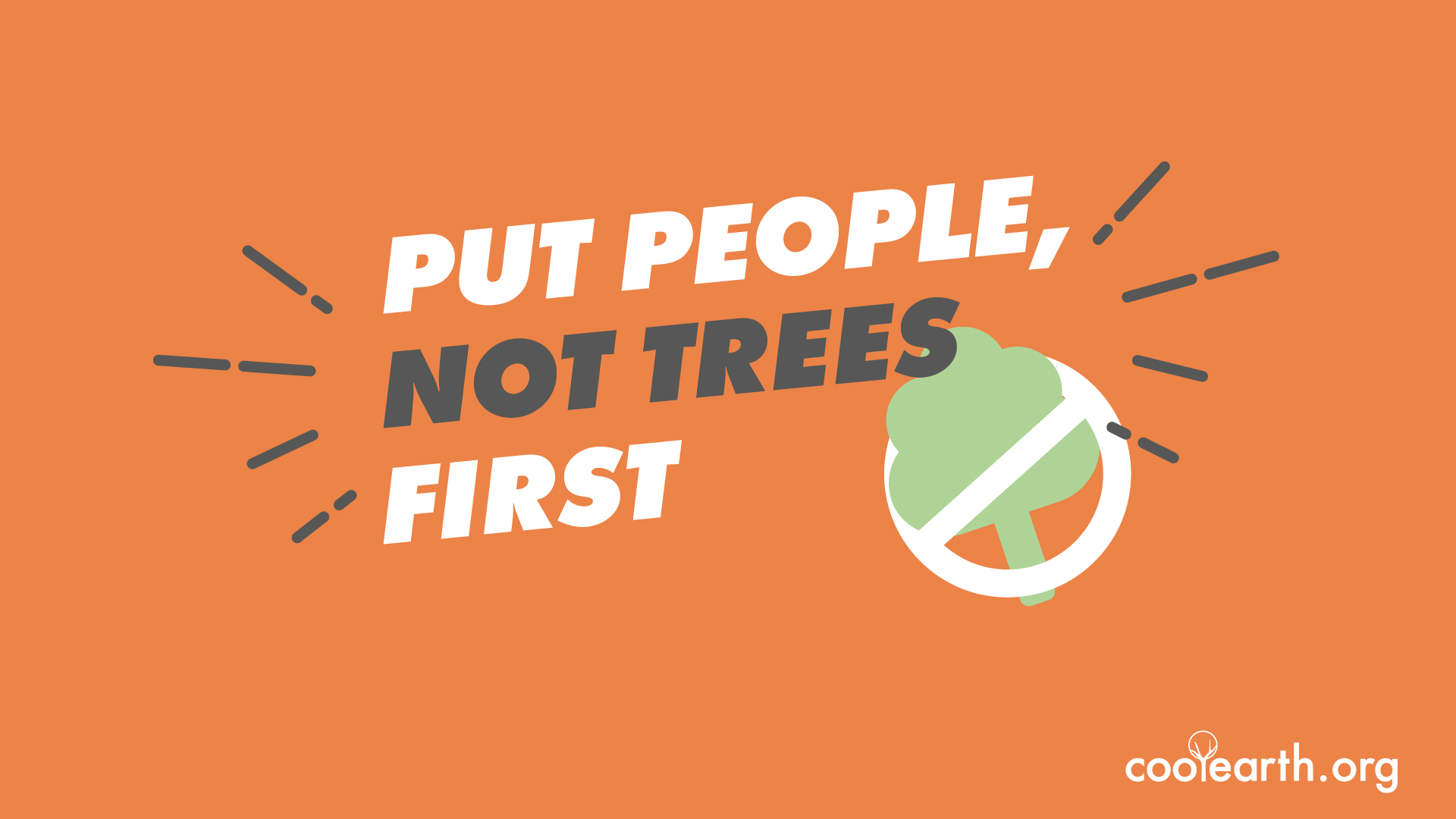 Working with our charity partners Cool Earth, we have a chance to revolutionise
rainforest conservation forever. All it takes is each of us, doing something simple, to
make it happen.
As a global community we need to rethink what we know about saving the rainforest. To kick
back against 'them' and 'us' and build a new model that changes the meaning of charity –
switching rhetoric for action and turning us all from people who care to people who actually do.
Bringing down barriers not putting up fences
Over the last ten years, Cool Earth has been live-testing an approach that does just that,
working alongside indigenous villages to actively halt rainforest destruction.
They don't create reserves or put up fences. And they don't buy land. Instead they put the
people who know the rainforest best at the heart of the process, learning directly from them
about how to ensure the rainforest and its communities thrive.
Now they want to share their innovative way of working with as many people as possible. To
create a groundswell of energy that could change the way we save rainforest forever. In short,
Cool Earth wants to start a Rainforest Revolution. And each of us holds the key to making it
happen.
Emails help keep trees standing
As our charity partner, we know the work Cool Earth does not only protects the rainforest, but
changes lives – that's why we've been working with them for 7 years. But this is about more than us as an organisation at Fuel Card Services.
This is about each of us individually. For Cool Earth's work to really make a difference we each
need to stand up and be counted right now, as part of the Rainforest Revolution. They need our
hearts, minds and email addresses. Why? Because the more emails they have, the more power
they wield in the fight against rainforest destruction. By spreading the word, and most crucially
by boosting the potential for financial support, we can help them make a tangible difference.
Make change happen – Cool Earth's Rainforest Revolution Facebook App
Getting involved is easy. Just watch the Rainforest Revolution video. Then sign up, share it and
encourage your friends to sign up too. It could be people in the business, family members or
people you know it will chime with. By just bringing a few friends onboard, you'll be furthering
the impact our work with Cool Earth has. You'll be saving the rainforest.
If you've already watched the video, skip straight to Cool Earth's Facebook app where you can pick the friends you'd like to recruit and spread the word to them in a few simple clicks.
This is our chance to make a difference as individuals, and as a business. Ready? Let's change
the world.