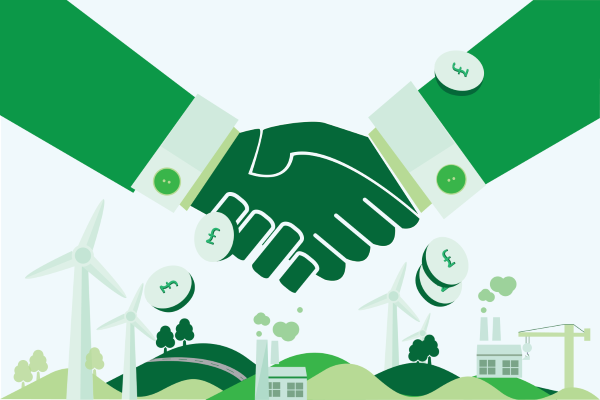 The Green Investment Bank (GIB) – the government-backed lender which aims to accelerate the nation's shift to a more sustainable economy – is set to be sold into private ownership.
A process to switch the ownership of the GIB from public to private hands is now underway, with the government inviting all parties that might have an interest in investing in the bank to come forward.
Set up in 2012 to help fund the creation of new, modern, green infrastructure across the UK, the GIB has so far invested more than £10.6 billion into sustainable projects up and down the country and it is a legacy that the government now hopes to see grow further.
Lord Smith of Kelvin, independent chair of GIB, said: "Attracting new investors is vital if GIB is to fund its ambitious plans to double the size of its business, expand into new parts of the UK green economy and deliver a growing green impact.
"I am confident that the sale process will provide GIB with good new owners who will support GIB's continued growth and leadership role in the global green economy long into the future."
An example of the positive impact that the GIB has had to date on the nation's green credentials includes the £10 million investment in an upgraded district heating network in Wick, which took place in early 2016 and will help to save the surrounding a community a total of 3,000 tonnes of CO2 each year.
Expressions of interest are now being sought in the GIB, with a formal bidding process to take place later this year.
How can I make my fleet more sustainable, reducing fleet costs and cutting emissions?
Start your Green Journey, the route to a sustainable world, by contacting us today.
This story was posted by Daniel Crosby, Assistant Marketing Executive at the Fuel Card Group.