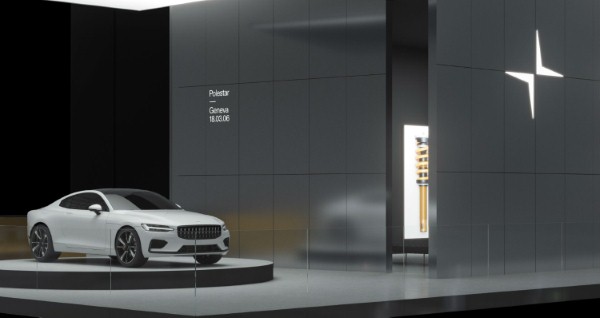 Volvo's newly separated Polestar performance brand hopes to make a big statement when it reveals its first car since going it alone next week.
The first car from the standalone Polestar brand will make its European debut at the Geneva Motor Show, which opens on March 7th.
Many details on the Polestar 1 performance hybrid coupe have emerged back in October when we learned that it will have a power output of 591bhp, up to 1,000Nm of torque and be able to drive for more than 90 miles on battery power alone.
However, the car's appearance in Geneva is expected to bring with it another raft of information, such as pricing and its anticipated 0-62mph sprint time.
Considering orders are already being accepted and production is set to being in just over a year, it's not unreasonable to think many of the questions surrounding the car may be answered in Geneva.
Discover more details on the Polestar 1 from its Shanghai reveal in October
Most hybrid cars begin life as a conventional petrol or diesel model before designers and engineers crowbar an electric motor and battery under the bodywork. However, the Polestar 1 is different in that it was designed as a hybrid from day one.
Still, despite cutting ties with Volvo, it will incorporate some technology from its former parent company, most notably the Scalable Platform Architecture which underpins the second-gen XC90 and XC60.
Thomas Ingenlath, chief executive officer at Polestar, said: "We are looking forward to exhibiting at the Geneva Motor Show and are excited to hear feedback and see the reactions from the public on our first car and our new brand.
"Our stand in Geneva will be a powerful incarnation of what our brand embodies: uncompromised, pure and progressive design."
Stephen Hasley, brand manager at the Green Journey, added: "Polestar delivered some impressive cars under the Volvo guidance so we're excited to see what the brand will come up with now it has gone its own way."