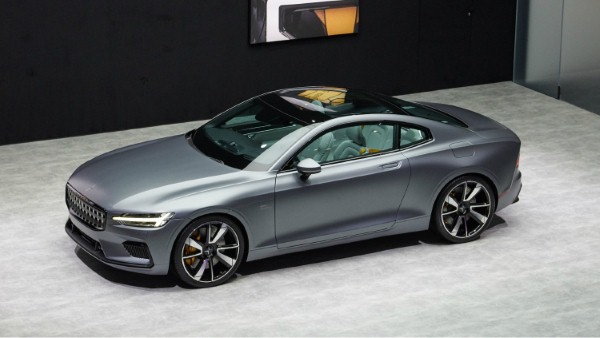 It feels like an eternity since Polestar announced its separation from Volvo (it's actually only been a few months), but Brits are finally going to have the chance to see the new standalone brand's first car in person this summer.
That's because the Polestar 1 – a two-door electric performance hybrid – will make its UK debut at the 2018 Goodwood Festival of Speed, set to take place July 12th-15th.
Unlike most hybrids where an electric powertrain is shoehorned into a petrol car, the Polestar 1 has been developed in reverse. As such, it boasts the longest pure electric driving range of any hybrid car in the world (93.2 miles).
However, with a power output of 591bhp and up to 1,000 Nm of torque, it also promises an exhilarating drive.
A prototype of the Polestar 1 will be driven up Goodwood's famous hillclimb in the grounds of Goodwood House in West Sussex by chief test driver Joakim Rydholm.
It'll be the first chance for Brits to get a closer look at the design and performance of the car as it continues its real-world performance, chassis and suspension-testing programme.
Mr Rydholm commented: "Driving the hillclimb has been a long-time ambition for me, and to be able to do it in the same prototype in which we've spent so many months of development time, is truly special."
Thomas Ingenlath, Polestar's chief executive officer, added that the European response to the Polestar 1 "has been fantastic".
"We see this event as a vital part of our continued 'global handshake' with enthusiasts and our customers around the world," he went on to say. "It's a wonderful opportunity to meet so many people who share our passion for Polestar and the future of the brand."
Stephen Hasley, brand manager at the Green Journey, added: "Anyone heading to the Goodwood Festival of Speed has the chance to see first-hand one of the most exciting hybrids in recent years."