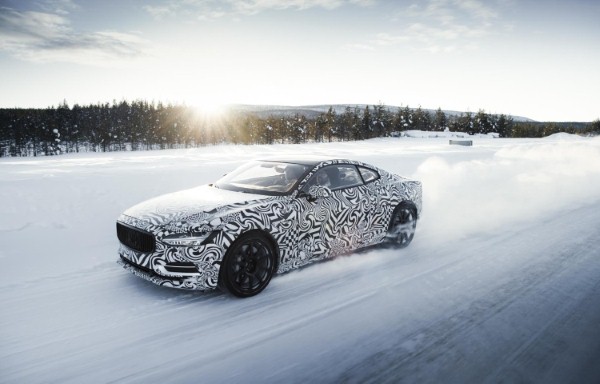 The Polestar 1 performance hybrid has just proved its durability and reliability after successfully completing its first winter test drive in one of the coldest places on the planet.
First revealed in October 2017, the debut model from Polestar after its separation from Volvo received overwhelmingly positive feedback from test drivers and engineers, who spent two weeks north of the Arctic Circle putting the first Polestar 1 prototype through its paces in temperatures as low as -28 degrees celsius.
New models are often subjected to an intense winter test drive to examine and fine-tune aspects like suspension and driving dynamics. However, with the Polestar 1, drivetrain and batteries were also put under scrutiny during the tests in northern Sweden.
Test drivers focused specifically on Polestar 1's torque vectoring system, enabled by two rear electric motors with individual planetary gear sets. Chassis balance was further optimised thanks to the advantages of testing on ice, allowing drivers to better analyse and adapt to the car's behaviour..
Thomas Ingenlath, Polestar's chief executive officer, said: "Our test drivers have given us some enthusiastic feedback on the handling and dynamics especially.
"Besides being very happy with the balance of the chassis, they are particularly excited about the torque vectoring. We are now very confident about how this enhances the Polestar 1's cornering responsiveness and accuracy. This is a driver's car."
Testing will continue throughout the rest of the year ahead of first deliveries in 2019.
You can watch footage from Polestar 1's winter test drive at https://youtu.be/O_T2OvbqGMo
Stephen Hasley, brand manager at the Green Journey, added: "Everything we've read about the Polestar 1 so far is hugely promising and it looks as if going it alone from Volvo has really paid off."