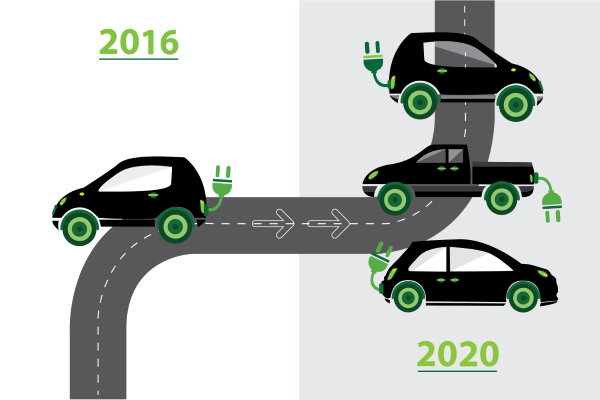 The extension of the government's ongoing plug-in cars grant aims to ensure three times the number of sustainable vehicles will be taking to the nation's roads by the end of the decade.
Originally set to end in February next year, the Department for Transport has announced it will be investing an additional £400 million into the existing plug-in car grant scheme, ensuring it will run until at least the end of March 2018.
Transport minister Andrew Jones said: "The UK is a world leader in the uptake of low emission vehicles and the plug-in car grant has been key to that success.
"Extending the grant in a sustainable way ensures more than 100,000 people will benefit from financial support when purchasing these cheap-to-run and green cars."
The scheme enables buyers of the greenest vehicles on the market to enjoy subsidies of up to £4,500 off the cost of overall purchase.
It forms part of a packet of measures being offered by the Office for Low Emission vehicles, which includes the creation of a more widespread network of charge points for plug-in cars across the UK, as well as funding towards the research and development of new low-emission methods of transport.
How can I make my fleet more sustainable, reducing fleet costs and cutting emissions?
Start your Green Journey, the route to a sustainable world, by contacting us today.
This story was posted by Daniel Crosby, Assistant Marketing Executive at the Fuel Card Group.