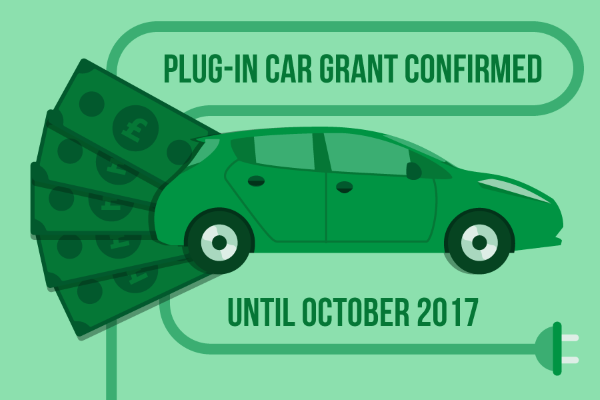 The plug-in car grant will remain in place until October 2017 at the very least, the UK government has confirmed.
This means that anyone looking to buy an electric or plug-in hybrid car can apply to the government to cover between £2,500 and £4,500 of the car's ticket price.
More than 95,000 ultra-low emission vehicles have been partly funded this way and the current scheme will continue unchanged, covering 35 per cent of the cost of a plug-in car, up to £4,500.
Category one vehicles, which qualify for the full grant, must emit less than 50g/km of CO2 with a zero emission range of at least 70 miles.
Cars with a zero emission range of between ten and 69 miles and sub 50g/km CO2 emissions fall into category two and receive a maximum grant of £2,500, as do category three vehicles, which have CO2 emissions of 50 to 75g/km and a minimum zero-emission range of 20 miles.
Announcing funding for a range of projects designed to advance ultra low and zero-emission vehicle technologies, business and energy secretary Greg Clark said: "Low-carbon and driverless cars are the future and as a government, we are determined to build on our strengths and put the UK at the forefront of this revolution.
"Investment in this technology is an integral part of this government's efforts to ensure the UK auto sector remains competitive and world-leading."
Mr Clark went on to say that the projects being awarded funding would help extend Britain's excellence in cutting-edge research fields and ensure the UK remains the go-to destination for automotive excellence.
Stephen Hasley, brand manager at the Green Journey, adds: "The plug-in car grant has played an important role in fuelling the electric and plug-in hybrid car market since it came into effect in 2011. The popularity of plug-in cars continues to grow, but we hope the grant remains in place for many years yet."