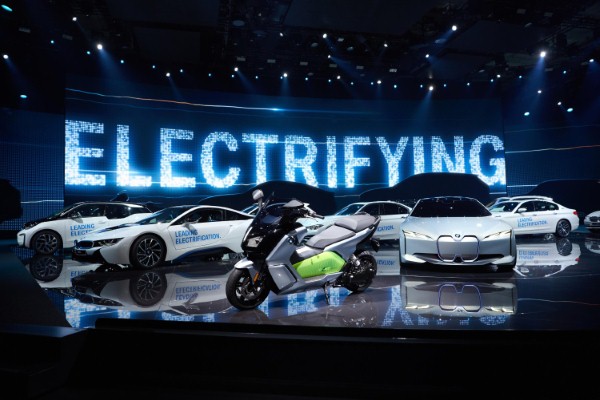 The BMW Group's range of hybrid and electric vehicles (EVs) reached a major milestone in April as sales of its electrified cars hit the quarter million mark.
This significant achievement follows a 52 per cent hike in the number of hybrids and EVs across the group in April, rising to 9,831 units.
BMW currently offers eight different plug-in hybrids (iPerformance variants of the 2 Series Active Tourer, the 3, 5 and 7 Series, X5, i3 and i8), while sister brand Mini also offers a plug-in hybrid Countryman.
Pieter Nota, member of the board of management of BMW AG responsible for sales, said the recent sales surge meant the group overall was well on track to hit its stated target over 140,000 electrified vehicles in 2018.
In the first four months of 2018, sales of electrified cars across the BMW Group totalled 36,692 units, up 41.7 per cent on the first third of 2017.
The US can be thanked for much of that increase, with the States accounting for 7,716 electrified BMW Group cars in that period, while in China, sales have surged by a whopping 646.7 per cent.
BMW's success in China is largely down to the appeal of the recently launched, locally produced BMW 5 Series plug-in hybrid, which accounted for more than a fifth of BMW's electrified sales (2,670 units).
During April, electrified vehicles accounted for just one in 20 global BMW Group sales, but in certain markets, that proportion is much higher.
In the UK, that electrified element rose to almost one in ten (nine per cent), while in the mature Scandinavian markets, over a quarter of all BMW Group sales are electrified.
The 5 Series plug-in hybrid was BMW's biggest selling electrified model, closely followed by the i3 (2,670 and 2,665 units respectively).
Stephen Hasley, brand manager at the Green Journey, commented: "BMW's entrance to the hybrid market was a landmark moment for the sector and they've gone from strength to strength ever since."