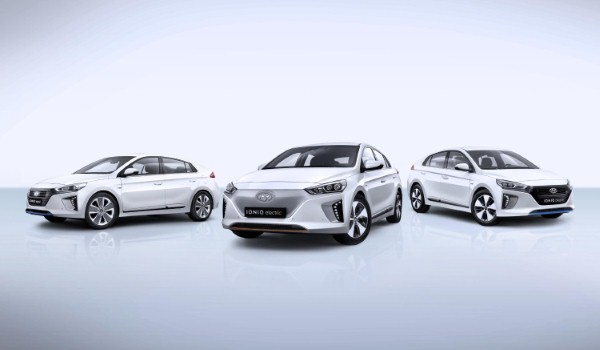 Sales of hybrid and plug-in cars almost doubled in August, despite being one of the year's quietest months for the UK new car market.
According to the Society of Motor Manufacturers and Traders (SMMT), 7,489 alternatively fueled vehicles (AFVs) were registered last month – 88.7 per cent more than the 3,968 units reported in August 2017.
This surge in demand for hybrids helped boost the UK new car market by almost a quarter overall (23.1 per cent), with 94,094 new cars registered that month.
As a result, a record one in 12 new car buyers chose a hybrid, plug-in hybrid or pure electric car.
Why hybrid sales are up and what it means
The SMMT reckoned this was due to the ever-growing range of alternatively fueled vehicles, with the past 12 months seeing the arrival of the Hyundai Ioniq, Kia Niro PHEV, Volvo XC60 T8 and refreshed BMW i3.
Car manufacturers are investing billions of pounds into bringing more ultra-low and zero-emission models to the market, said SMMT chief executive Mike Hawes.
"It's great to see such strong growth, particularly in the important electric vehicle market," he commented.
"This past month has seen some significant variances as regulatory changes have disrupted some supplies.
"In the long term, however, the new emissions certification test will give consumers renewed confidence in the performance of all vehicles, helping them choose the latest, cleanest technology that best suits their driving needs, whether that be petrol, diesel, hybrid or plug-in."
August is typically a slow month in the UK new car market, ahead of September's important plate-change. As such, Mr Hawes said it would be wrong to describe the market as 'booming'.
Stephen Hasley, brand manager at the Green Journey, added: "Although AFV sales did skyrocket, only two of August's top ten models are currently available as a hybrid: the VW Golf and BMW 3 Series.
"Consequently, it may be some time before we see a plug-in car become a consistent best-seller."