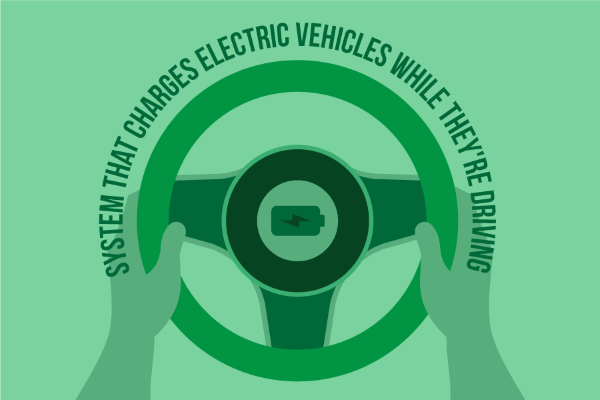 One of the weaknesses that continues to plague electric cars is their limited mileage range.
Currently, even the most capable electric vehicle (EV) can only drive for less than 400 miles before it needs to be recharged.
However, that issue of flat batteries could soon be a thing of the past after Renault unveiled a new prototype vehicle that can charge wirelessly on the move.
Named the dynamic wireless electric vehicle charging system (DEVC), the idea would negate the need for EV drivers to stop and plug-in to recharge the vehicle's batteries.
Renault, which already sells three fully electric models, has demonstrated the system by running a Kangoo Z.E on a 100-metre long test track.
Tests saw the charging system wirelessly charge the electric van up to 20 kW of power whilst it was travelling at speeds of more than 62mph.
The EU-funded project has been in progress since the start of 2014 and will continue until the end of the year.
California-based wireless technology experts Qualcomm have been involved in Renault's project and Steve Pazol, vice president of wireless charging at Qualcomm, said he was immensely proud of what the project had achieved.
"The combination of a global team of expert engineers and Qualcomm Halo technology, which covers all aspects of wireless EV charging systems, irrespective of the magnetics used, has enabled us to really push the boundaries of the possible and outline our vision for future urban mobility," he commented.
Stephen Hasley, brand manager at the Green Journey, adds: "If this on-the-move charging system catches on, it would destroy one of the biggest obstacles facing electric vehicles."
How can I make my fleet more sustainable, reducing fleet costs and cutting emissions?
Start your Green Journey, the route to a sustainable world, by contacting us today.
This story was posted by Daniel Crosby, Assistant Marketing Executive at the Fuel Card Group.