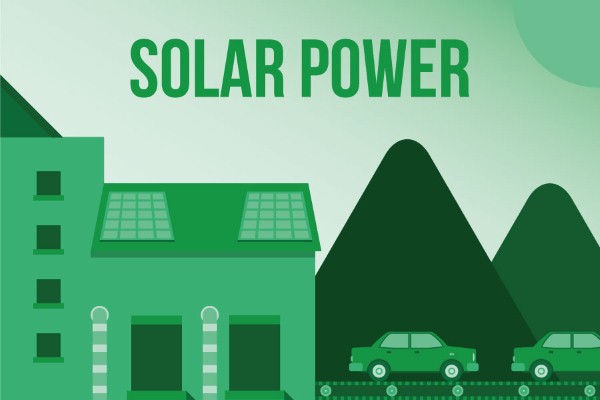 International vehicle manufacturer Nissan has announced that output at its UK production plant will now be powered by a new solar panel network, as part of efforts to green the company's production pipeline.
Adding to an existing wind turbine network for renewable energy harnessing, Nissan has now added a further 19,000 solar panels to its energy grid in Sunderland.
Now capable of delivering an additional 4.75 MW of renewable power, the plant is one of the most sustainable in the whole of the country in terms of its ability to operate without the need to draw on traditional coal and nuclear power from the national grid.
The move marks a further step in the marque's drive towards zero carbon production in the coming years.
Colin Lawther, Nissan's senior vice-president for manufacturing, purchasing and supply chain management in Europe, said: "Renewable energy is fundamental to Nissan's vision for Intelligent Mobility.
"With ten wind turbines already generating energy for our Sunderland plant, this new solar farm will further reduce the environmental impact of Nissan vehicles during their entire lifecycle."
In total, the company's Sunderland facility employs more than 6,700 members of staff and is responsible for the production of one in three Nissan vehicles in the world. As a result of this latest upgrade, the new solar generation capacity provided by the solar panel network will deliver enough renewable energy to manufacture 31,000 cars.
How can I make my fleet more sustainable, reducing fleet costs and cutting emissions?
Start your Green Journey, the route to a sustainable world, by contacting us today.
This story was posted by Daniel Crosby, Assistant Marketing Executive at the Fuel Card Group.