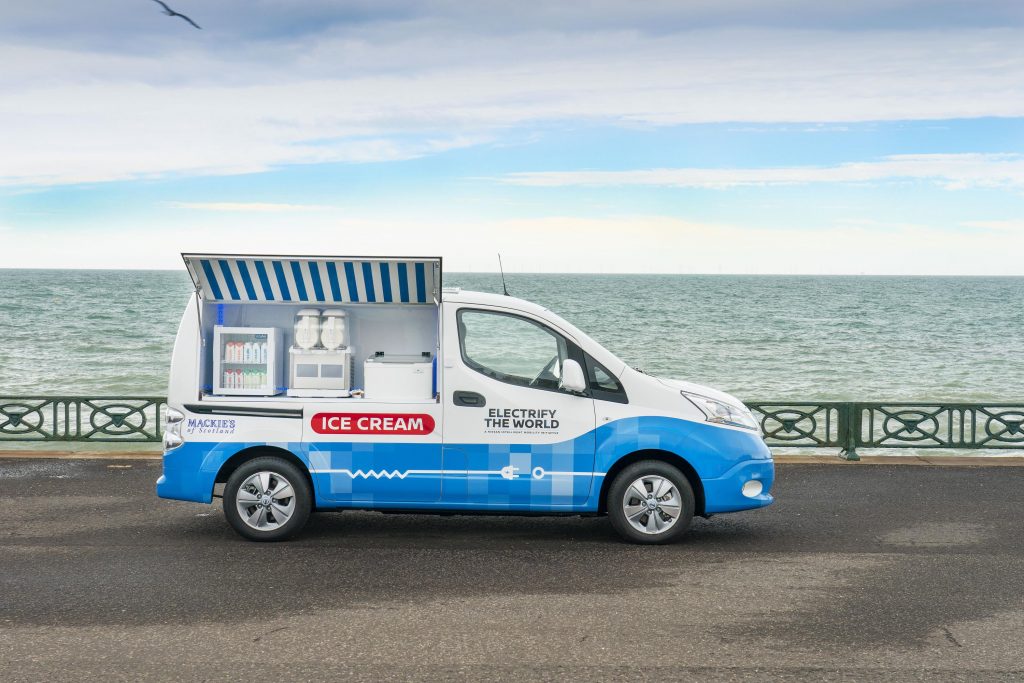 It's not been the best of summers so far, but Nissan hasn't let the rain and soggy weather spoil its positivity of glorious sunny days to come.
Indeed, the manufacturer has embraced the traditional British ice cream van and created an impressive new conversion to mark this year's Clean Air Day in the UK.
Taking the carbon out of ice cream
Clean Air Day took place on June 20th and, to mark the occasion, Nissan has highlighted how a 'Sky to Scoop' approach to transport could cut carbon emissions of this popular summertime treat.
Kalyana Sivagnanam, managing director at Nissan Motor (GB), commented: "Ice cream is enjoyed the world over, but consumers are increasingly mindful of the environmental impact of how we produce such treats, and the 'last mile' of how they reach us."
He went on to add that eliminating harmful carbon emissions from a host of traditional vehicles – like the ice cream van – could potentially hold great benefits for us all.
The prototype model is based on Nissan's e-NV200 and features a zero-emission drivetrain,  second-life battery storage and renewable solar energy generation systems.
The move comes in response to recent news that some local councils could be in the process of banning or fining older ice cream van owners due to the harmful emissions of their vehicles.
Steve Clarke, marketing manager at Green Journey, adds: "We all love ice cream and we all want a greener, cleaner world. It's great to see Nissan taking the lead in this area and safeguarding the traditional summer ice cream for everyone."