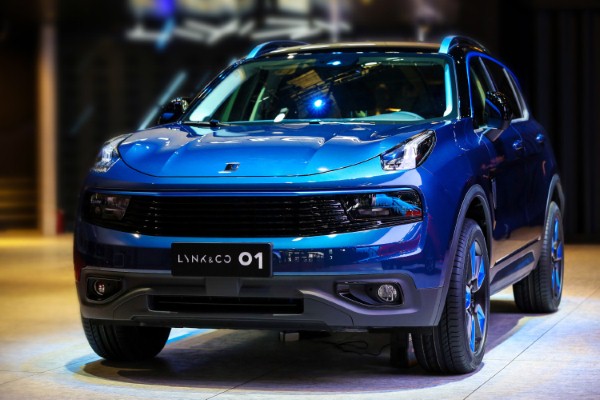 A new plug-in hybrid from a car maker you've probably never heard of has become the fastest-selling car ever.
Lynk & Co – owned by Chinese giant Geely – received 6,000 orders for its new tech-laden 01 plug-in SUV in just two minutes 17 seconds, exceeding all expectations in a record sales start.
It was originally planned that the 6,000 units placed on pre-sale would be snapped up by Chinese buyers over three days, rather than just 137 seconds.
The Lynk & Co name may be unfamiliar but the sharp-looking 01 borrows plenty from Volvo, notably the low-weight CMA platform – which underpins the XC40 – and its plug-in petrol-electric hybrid powertrain.
When the car is launched in China, the 01 will be powered by a family of engines shared with Volvo Cars; including 1.5T and 2.0T petrol options, and a plug-in hybrid electric vehicle (PHEV) derivative.
Exactly how green these engines will be hasn't been detailed so far, but Volvo's technology is some of the most fuel-efficient out there right now, so expect attractive mpg and low CO2 emissions.
Following the launch of the 01, Lynk & Co will aim to flesh out its range by adding two new models every year until 2020. Models will be launched in China before being offered in Europe a couple of years later. As such, the 01 won't be offered in Europe until 2019.
Prices for the first batch of 01 models range between 158,800 and 202,800 Chinese yuan (£17,874 – £22,827), with customers able to spec and order their car entirely online.
Alain Visser, senior vice president of Lynk & Co, said: "We are immensely proud at the speed and scale of our launch. We promised to disrupt and shake things up, and now, the journey really begins."
Stephen Hasley, brand manager at the Green Journey, added: "Although the name may be new, it looks like there will be plenty we already know and love due to the involvement of Volvo parts."