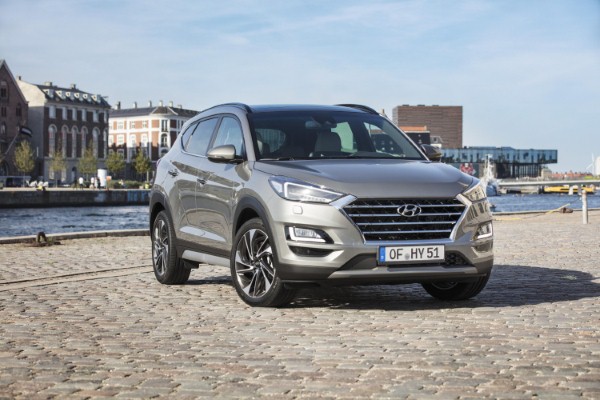 Hyundai will debut a new diesel mild hybrid powertrain system in its Tucson SUV this summer.
The fuel-efficient powertrain combines Hyundai's two-litre diesel engine with a 48v electric motor to reduce fuel consumption by up to seven per cent, switching between mechanical use of the engine and energy recuperation.
In addition to the arrival of the upgraded powertrain, all Tucson engines now meet the new Euro 6d Temp emission standards.
Without wanting to get too technical, a Mild Hybrid Starter Generator (MHSG) assists the diesel engine by discharging a 0.44 kW/h 48-volt lithium-ion battery to reduce engine load with light acceleration. The electric motor can also provide additional torque to the engine under strong acceleration.
When the Tucson slows down, energy is recuperated to recharge the battery, resulting in improved fuel economy and CO2 emissions without impacting driving satisfaction.
A spokesman for Hyundai Motor Europe said: "With our new mild hybrid powertrain system, we are further expanding our electrification strategy to make clean technologies accessible for even more customers.
"It will be available in combination with more engines in the future, as part of our highly diverse mix of electrified solutions."
The two-litre diesel engine is the most powerful unit in the new Tucson's powertrain line-up, offering an output of 183bhp.
It comes with four-wheel drive and can be paired with a six-speed manual transmission or optionally with the newly developed eight-speed automatic transmission.
The mild hybrid system will also be introduced to 1.6-litre diesel engines by spring 2019.
Stephen Hasley, brand manager at the Green Journey, comments: "VW introduced a similar mild hybrid system with the Golf recently so it's great to see another brand implement new technology in a bid to improve fuel economy."