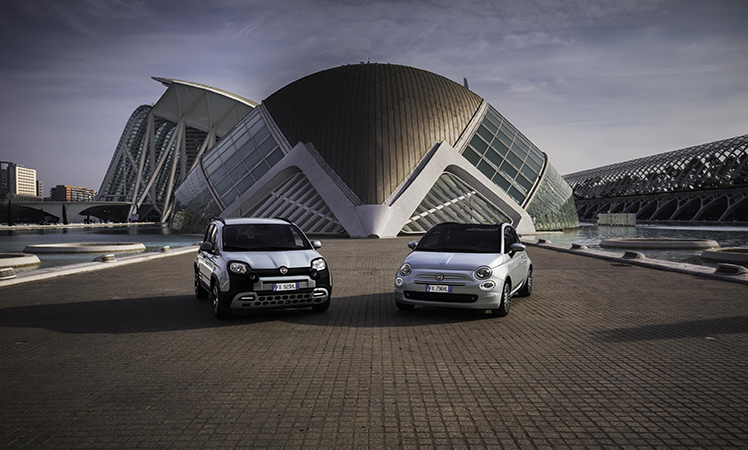 Fleet managers looking for new green options to add to their vehicle offering should pay attention this month, as Fiat has announced a series of new mild hybrid options that are to be added to the manufacturer's city car range.
The new Fiat 500 and Fiat Panda will both receive a green makeover in 2020.
Adding new green options for buyers
Each of the new model variants will be powered by the manufacturer's latest three-cylinder Firefly engines, which incorporate a 12-volt belt-integrated starter generator and are capable of delivering 70 hp.
This is combined with a traditional 1.2-litre 69 hp petrol engine and means both models will deliver a reduction in CO2 emissions of 30 per cent in comparison to previous designs.
The special variants will feature Fiat's new 'Hybrid' badge and will also include the marque's 'Dew Green' exterior option to echo their improved green credentials.
Both models are now available to order. First deliveries for the new mild hybrid Fiat 500 and Fiat Panda are expected to get underway in the first quarter of 2020.
It builds on the popularity of Fiat's city cars line-up to date, with around 400,000 units sold last year in Europe alone.
Steve Clarke, marketing manager at Green Journey, adds: "Offering enhanced green credentials throughout its city car range means Fiat can tailor its models to buyers who have a growing sense of urgency around their environmental impact. It brings even more options to the manufacturer's entire range."