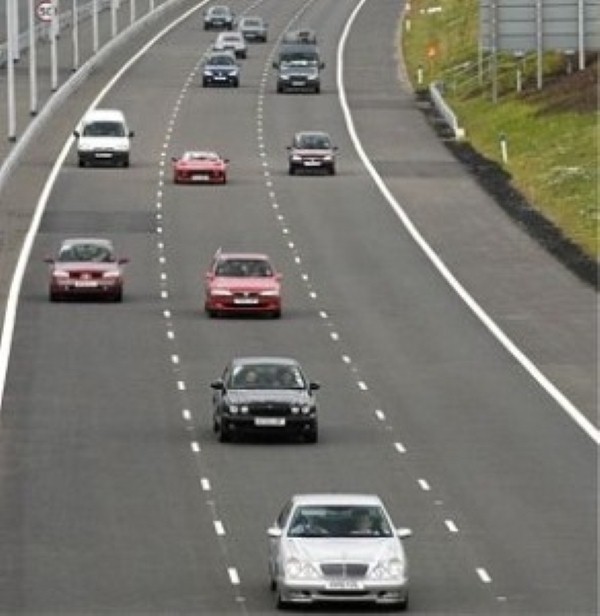 Communities up and down the country could soon benefit from the installation of new noise pollution prevention barriers that could double up as a source of renewable energy for local road networks.
The second phase of a competition to develop noise barriers that incorporate solar generation capabilities is now taking place along a stretch of the M40, with the Highways Agency hoping to rollout the technology to routes up and down the country if these latest trials prove to be successful.
Working in partnership with the M40 Chiltern Environmental Group (M40 CEG), Wycombe District Council and South Oxfordshire District Council, the agency has now reached the prototype stage for the design of the new barriers.
Cabinet member for the environment at Wycombe District Council Jean Teesdale said: "Having encouraged M40 CEG from the outset and worked with them for many years, we're delighted that we're now working directly in partnership with the Highways Agency.
"We've reached a really important milestone on this project."
For years, major roads have been a source of frustration for many communities, as they can have an adverse impact on local environments through increased noise and pollution.
However, under this latest scheme, innovative technologies are being used to develop more efficient barriers that not only block out more of the traffic noise to surrounding areas, but also allow a considerable amount of renewable energy to be generated that will serve to lower costs and energy requirements for carriageways, such as through solar-powered lighting.
Mike Wilson, chief highway engineer at the Highways Agency, said: "We're really excited about this process; there is a real opportunity here to do something differently and better.
"We have noise barriers on our network and solar powered signs but to combine the two would be a first in England."
How can I make my fleet more sustainable, reducing fleet costs and cutting emissions?
Start your Green Journey, the route to a sustainable world, by contacting us today.
This story was posted by Daniel Crosby, Assistant Marketing Executive at the Fuel Card Group.