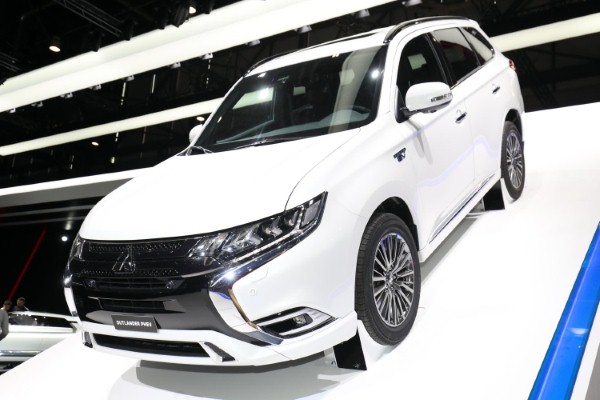 Mitsubishi's Outlander PHEV is the best-selling plug-in hybrid of 2018 so far.
First quarter figures released by the Department for Transport (DfT) show that around 1,800 new plug-in Outlanders were registered in the opening three months of 2018 – only Nissan's all-electric Leaf sold more in terms of plug-in vehicles (2,000+).
BMW's plug-in 3 Series – the 330e – ranked behind the Outlander PHEV with more than 1,100 sales, followed by its big brother – the 530e (around 750). Plug-in versions of the Volkswagen Passat and Golf and Mini Countryman came after that.
While the Outlander PHEV was outsold by the Leaf for Q1 2018, it remains Britain's all-time best-selling plug-in car, with more than 33,500 units shifted to date, and an updated version – due this summer – is sure to boost the SUV's popularity even further.
READ MORE: Greener and meaner Mitsubishi Outlander PHEV revealed in Geneva
Out of the top 20 best-selling plug-in vehicles, all but three of them incorporate a petrol engine in their powertrain. This suggests that, despite rising interest in electric vehicles, petrol will remain relevant for quite some time yet.
It may seem strange to still be talking about the first quarter of the year considering the fact we're more than halfway through 2018, but these are the latest numbers to come from DfT.
Stephen Hasley, brand manager at the Green Journey, comments: "The novelty of electric vehicles has clearly worn off and people instead prefer the added range and practicality unlocked by having a petrol engine in the mix too.
"More pure electric cars are sure to become available but, for now, plug-in is the way to go for most people."