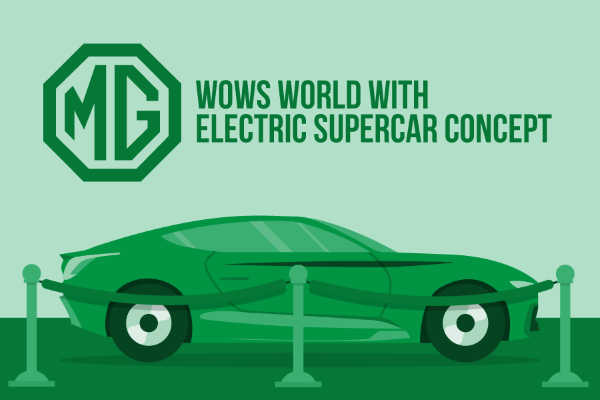 MG isn't a name that's mentioned in connection to performance cars or electric vehicles very often. However, that has all changed with the reveal of an all-new electric supercar concept at the 17th annual Shanghai International Automotive Show.
The MG E-motion uses a pure electric all-wheel powertrain to race from a standstill to 62mph in less than four seconds, which makes it a serious rival for any supercar, let alone the quickest electric cars.
Performance counts for little when you can't really get anywhere and that's why MG has packed it with a high performance lithium-ion battery, capable of providing more than 310 miles of motoring from a single charge.
In a statement, MG said the E-motion aims to push the boundaries of innovation and technology, while meeting the needs of today's trend-setting car buyers.
The car's slender sportsback-style design is a respectful nod to MG's 90-year heritage and boasts a starlight matrix front grille with headlights inspired by the London Eye.
Inside, there's an intelligent, fully internet-compatible infotainment system, which MG hopes will win favour amongst younger buyers.
A spokesman for MG said: "The MG E-motion electric supercar concept demonstrates our global vision for the future. Alongside leading the way in design and capability, the next generation model is the latest step in achieving the ultimate driving experience."
Stephen Hasley, brand manager at the Green Journey, adds: "MG has shocked a large section of the motoring world with what is a truly stunning and forward-thinking supercar."