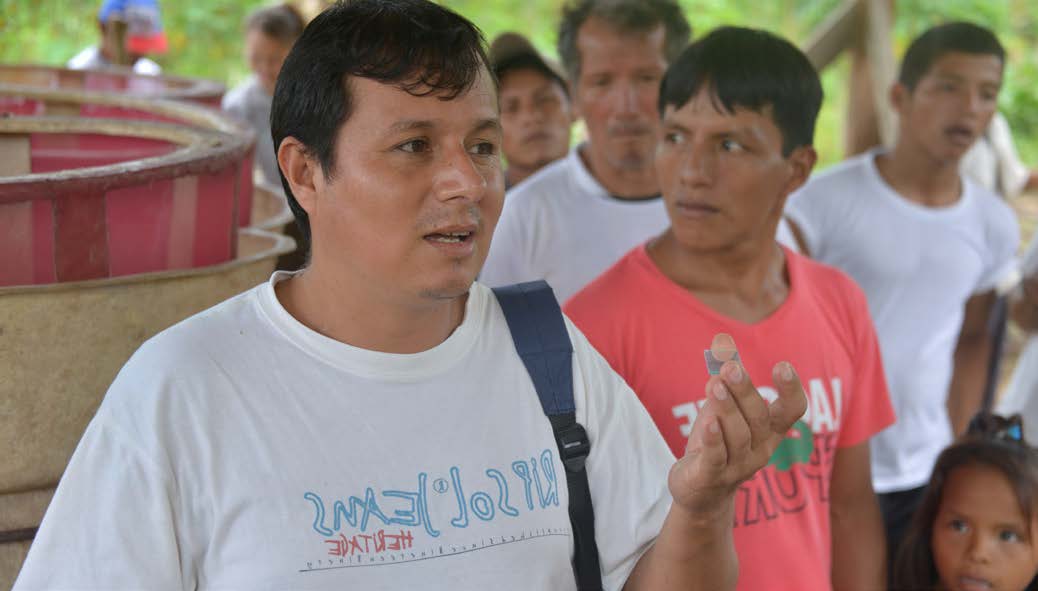 Josue Morales is Cool Earth's local coordinator in our Awajún partnership.
His job is to coordinate, train, and monitor the two community associations of Urakuza and Huaracayo, supporting the associations in planning and implementing their budgets. Josue also communicates progress in the field to the Cool Earth teams in Lima and the UK.
With plenty of previous experience, working as a cacao technician and on fish farming projects across Peru, Josue is the man for the job.
The biggest challenge at Cool Earth is making sure that the partnerships can continue working on their own in the future. Josue is passionate about sustainable development.
Josue's dream for the future?
"In the future, I would like to see the Awajún communities leading the management of sustainable fish farming and cacao in the region. I'd like to see them exporting their cacao abroad, improving their family finances and their children's health"