Esther lives in the village of Urakuza in northern Peru. She is part of the Awajún tribe and lives in one of the most endangered parts of the Peruvian Amazon.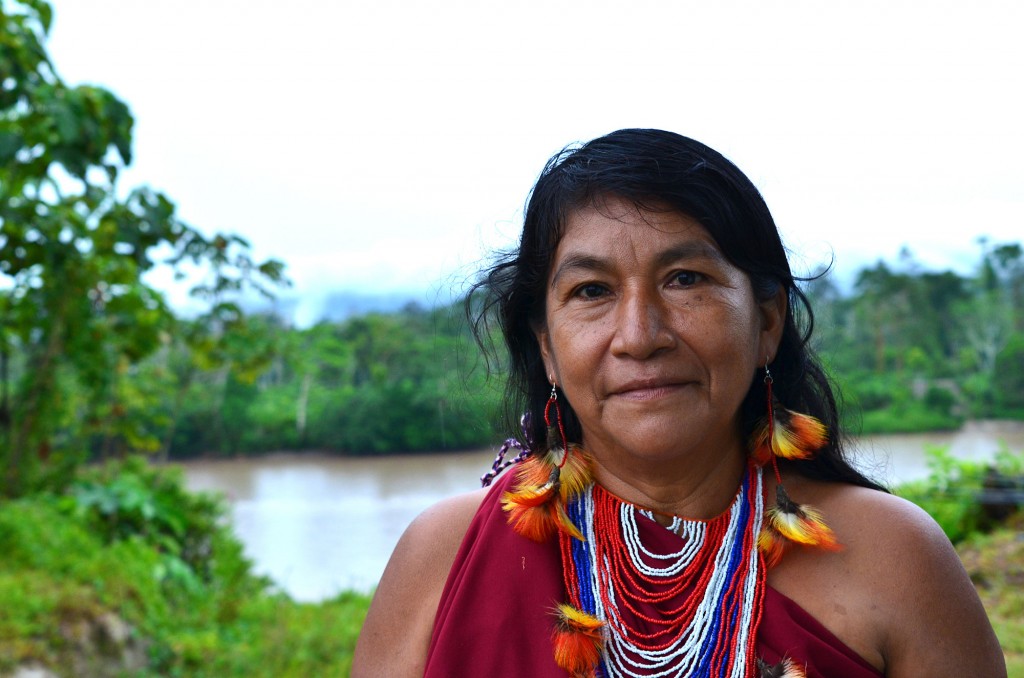 "The rainforest is my best friend because it never betrays me and provides me with everything I need; fresh air, fruit trees and fish. That's why it's so important to preserve it." Esther is part of a women's association called AMARNO, that creates beautiful jewellery with seeds harvested from the rainforest. The income from their organic seed jewellery brings in a sustainable livelihood to more than 45 families. Each piece of jewellery directly helps to empower these incredible women and helps them safeguard their forest.
The range of seeds they use is huge; tuju, kumpia, huayruro, yanpak, yusajiak, wayampai and chichao are just some of the easier to pronounce. Each type has a different harvesting process, with some needing to be boiled and others dried in the sun for over a month before each seed is meticulouslyhand drilled using a needle. Their beautiful jewellery was featured by Vivienne Westwood at her Paris Fashion Show.
Cool Earth has been supporting Esther and her sisters to save their forest. With support from our partners like The Fuel Card Group, we'll be able to empower more villages to outprice forest destruction and keep the forest standing.