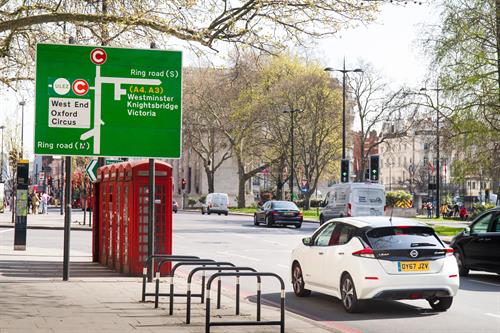 A majority of UK adults are in favour of increased uptake for low- and zero-emission vehicles in order to improve health and to protect the environment.
This is the conclusion of a new report by Nissan, which showed 60 per cent of Britons are now in favour of purchasing an electric or other low-emission vehicle.
Impact on air quality and health
Released to coincide with the launch of London's new Ultra-Low Emission Zone (ULEZ), which took place today (April 8th), the research revealed poor air quality remains a high-priority subject for many people.
Tackling this issue will be paramount in the coming years, with 35 per cent of respondents stating their nearest city could benefit from the implementation of its own ULEZ.
Overall, one in four respondents said they worry about the impact to their health of poor air quality, while 60 per cent claimed they see this is the single largest influencer on the long-term health of those living in the UK's built-up areas.
"It's clear that the UK continues to implement its Road to Zero strategy – which will see at least half of all new cars sold being ultra-low emission models by 2030," commented Andrew Sellars, sales director and Interim managing director at Nissan Motor (GB).
He added that the benefits of low-emission vehicles in improving air quality should therefore be strongly appreciated, with more people being encouraged to make the switch to these models in the years ahead.
Jess Wort, marketing manager at the Green Journey, adds: "Increased adoption for low-emission vehicles can only be a good thing for the health of the nation. Reducing emissions means cleaner air and that is something that everyone should get behind."