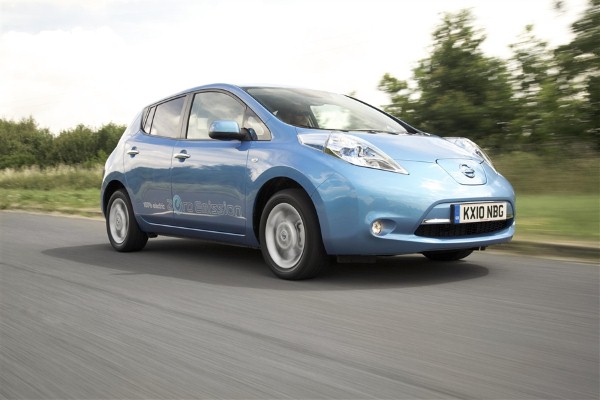 The Nissan Leaf has been named the best-selling electric vehicle in Europe for the fourth year in a row, outstripping the sales of its nearest pure-electric rival by more than two to one.
In total, the vehicle saw registrations of 14,658 units across Europe in 2014 – securing 26 per cent of the rapidly growing European electric vehicles (EV) market in the process.
These figures represent a 33 per cent annual upturn in sales for the Leaf, with the manufacturer citing the shift in production of the vehicle to the UK as a major driver of this growth in popularity among buyers.
Nissan Europe senior vice president of sales and marketing Guillaume Cartier commented: "We can now see the impact that word of mouth is having on our sales, with 95 per cent of our customers happy to recommend their car to a friend and 50 per cent saying they would never go back to diesel or petrol.
"This kind of powerful advocacy, combined with an increasing awareness of the massive running cost savings electric car drivers experience, is why our Nissan Leaf sales continue to grow."
He added company data has now also shown that many drivers are covering more than 16,500 km a year in the Leafs, meaning they are not just used as run-arounds for short trips, but they are a household's main car.
Businesses keen to leverage the financial and environmental benefits of a shift to ultra-low emission vehicles such as the Leaf are now also making a move into the EV sector, with a growing number of firms investing in fleet upgrades.
How can I make my fleet more sustainable, reducing fleet costs and cutting emissions?
Start your Green Journey, the route to a sustainable world, by contacting us today.
This story was posted by Daniel Crosby, Assistant Marketing Executive at the Fuel Card Group.