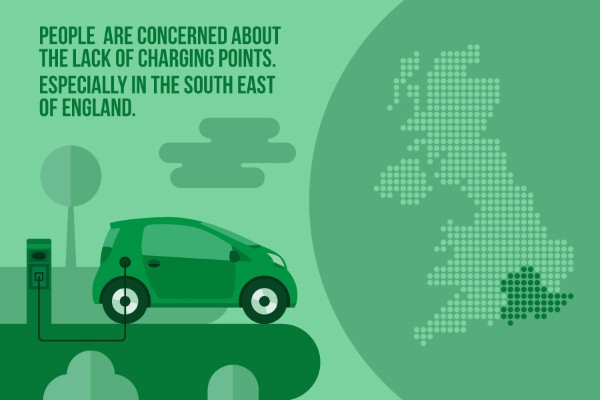 More than four in five motorists (85 per cent) would now consider buying an electric vehicle (EV) or using one as a company car.
However, for 69 per cent of those included in a new survey published by fleet management firm Venson Automotive Solutions, a lack of charging points continues to sour the appeal of a battery-powered car.
People living in the south-east of England were more concerned about the availability of places to charge an EV than in any other UK region (88 per cent), the research suggests.
There appears to be a gender divide when it comes to a fear of running out of charge too, with 81 per cent of women, compared to 51 per cent of men, turned off the idea of driving an EV due to a supposed current shortfall of charging points.
The UK government plans to improve the provision of electric vehicle charge points, as part of the Vehicle Technology and Aviation Bill. Combine this with Total and Shell's intentions to make charging points a standard feature at their petrol stations, and the wariness of charging points may soon be a thing of the past.
Whilst a lack of charging points was the greatest worry in Venson's poll, the limited mileage range of EVs was the second biggest concern (61 per cent), followed by the cost of charging the vehicle (42 per cent).
Additionally, women (31 per cent) were more reluctant than men (15 per cent) to consider buying an EV because of the lack of opportunity to 'try before you buy'.
Stephen Hasley, brand manager at the Green Journey, adds: "British motorists have clearly warmed to the idea of driving plug-in hybrids and electric cars in recent years, but apparently, they're still not for everyone.
"Even if Britain's charging network was considerably fleshed-out overnight, the cost of running an EV and just how far it will get them suggests these cars still have some way to go yet."