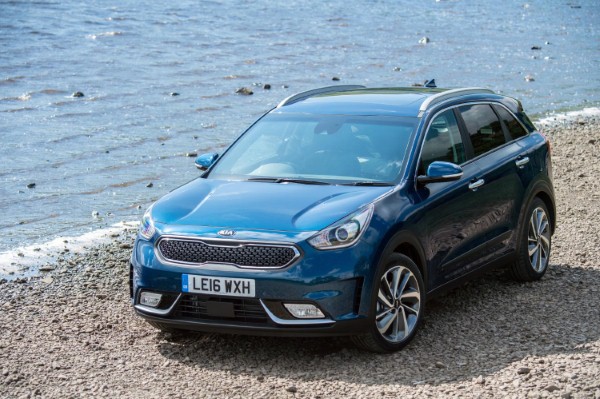 Britain's best new eco-friendly cars have been recognised in this year's Next Green Car Awards.
The website that specialises in expert advice on environmentally friendly cars split their annual awards into eight different categories, picking winners from a shortlist of 32 models that either launched in 2017 or are due to hit UK roads in 2018.
Each winning model was judged against a range of factors including environmental, performance and cost criteria.
So which cars were the winners?
Smart's battery-powered ed range claimed the city car award, with the Suzuki Ignis being commended.
The supermini category was topped by BMW's i3, which was deemed to be "striking and sharper than ever – both aesthetically and dynamically" by Next Green Car after the car's mid-life refresh. Ford's fantastic Fiesta came a close second.
Nissan's Leaf won out in the small family group, with Volkswagen's e-Golf coming second, while the Toyota Prius Plug-In drove away with the large family award.
Referring to Toyota's petrol-electric saloon, Next Green Car judges said the plug-in Prius "moves the game forward for PHEVs" by offering class-leading electric range, CO2 emissions and fuel economy. Hyundai's Ioniq Plug-In – the Korean brand's first ever petrol-electric plug-in model and key rival to the Prius – was highly commended in the large family group.
Double win
Claiming the crossover/SUV award was the Kia Niro – another debut petrol-electric plug-in – while the Optima Sportswagon PHEV triumphed in the estate category, making Kia the only brand to come away with more than one Next Green Car award in 2017.
Reacting to the double win, Kia's UK sales director Steve Hicks said: "The Niro and Optima Sportswagon PHEV are great additions to both the Kia fleet and the UK alternative fuel market. Having this choice of PHEVs within the Kia range has already generated a lot of interest from fleet operators and leasing companies – it's a very exciting time for Kia."
BMW's 530e won the executive award, with the plug-in 5 Series being hailed as "fast but economical", while Next Green Car added that the introduction of a petrol-electric powertrain improved the overall package for what was already a best-in-class model. Volvo's S90 T8 TwinEngine was commended.
There was also a special Innovation Award, reserved for the model tipped to have a significant impact on green transport in cities in the UK and globally. This year, it went to the LEVC TX – the world's most advanced hybrid black cab. Lastly, Jaguar's "stylish, practical and sporty" I-Pace won the next-generation award.
Commenting on the winners of this year's awards, Dr Ben Lane, director at Next Green Car, said: "2017 will go down in automotive history as the year when the powertrain game changed. Looking at this year's awards winners, it's easy to see why, with quality plug-in cars now winning in all vehicle segments from urban city cars to crossover/SUVs."
Stephen Hasley, brand manager at the Green Journey, added: "These awards prove that although there are many more pure electric cars on the market, petrol-electric plug-in hybrids are an equally appealing and strong proposition to fleet managers."