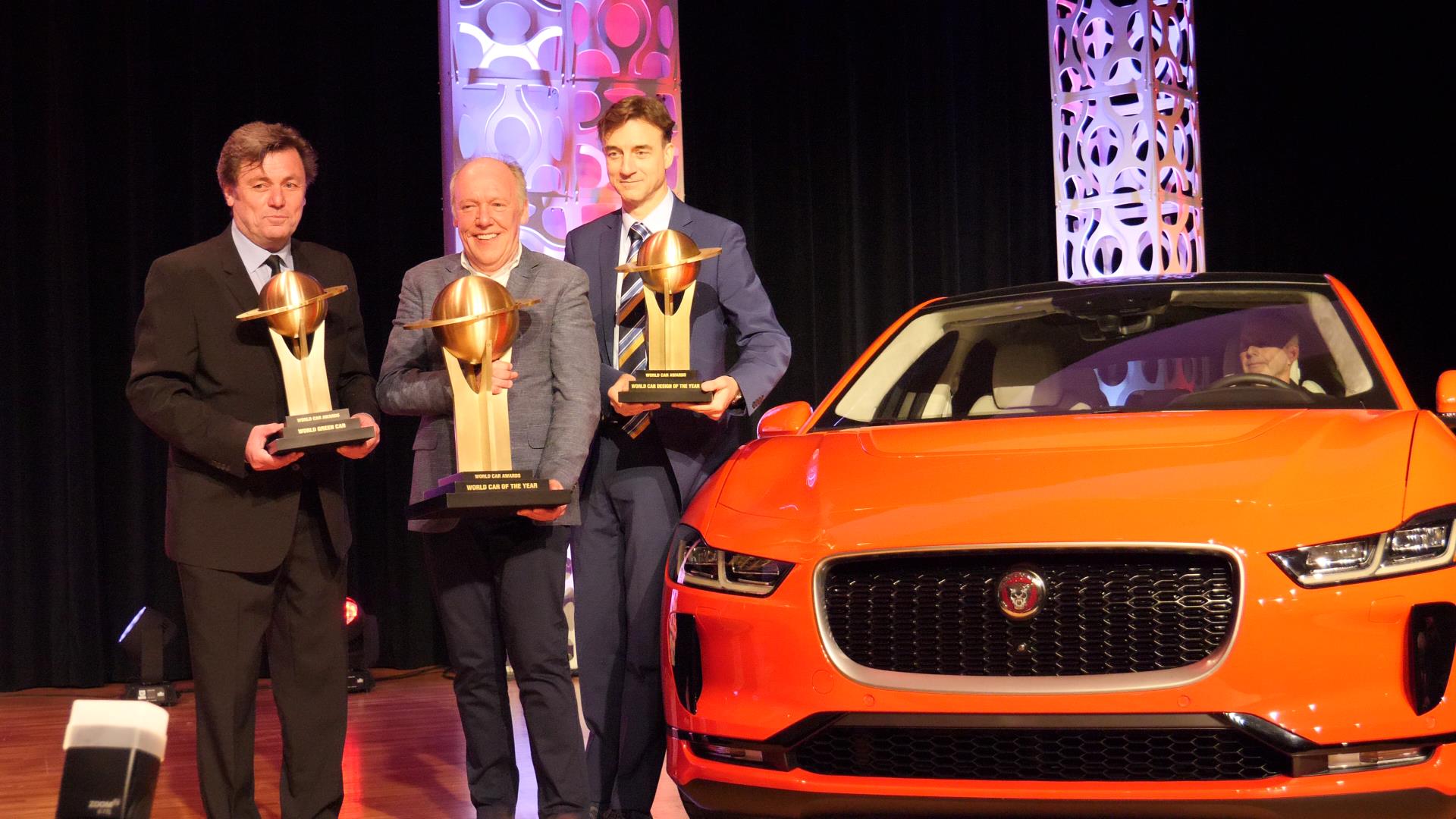 Jaguar's I-PACE has made waves at this year's New York International Auto Show, being named the 2019 World Green Car in the World Car Awards.
The model was chosen from an 11-strong shortlist, with this year's three finalists being the Audi e-Tron, Hyundai Nexo and Jaguar I-PACE.
Another great year for Jaguar
"The balance of sports car performance, exceptional refinement and true SUV practicality make I-PACE the standout choice in its segment," noted Prof Dr Ralf Speth, chief executive officer at Jaguar Land Rover.
He added that, to date, the I-Pace has been delivered to more than 11,000 buyers in 60 countries around the world – highlighting the considerable appeal of the model in markets across the globe.
Vehicles in contention for this prestigious honour were selected and voted for by a panel of 86 prominent automotive journalists from 24 countries. The winner was announced at a gala awards ceremony ahead of this year's New York International Auto Show (April 19th to 28th).
Accepting the award, Jaguar director of design Ian Callum stated: "As intuitive and as rewarding to drive as all other Jaguar models, the I-PACE uses state-of-the-art technologies to help customers get the most from every journey."
Indeed, he highlighted the innovative thermal management system of the I-PACE in his speech, revealing how the model uses smart heat pumps to "scavenge energy" from the outside air and the model's high-voltage electronics to heat the interior and improve efficiency.
Jess Wort, marketing manager at the Green Journey, adds: "The Jaguar I-PACE is a truly deserved winner of this prestigious award, with the zero-emission model proving popular among buyers and offering extremely strong green credentials."